How a Passion for Fashion Fuels Global Traveler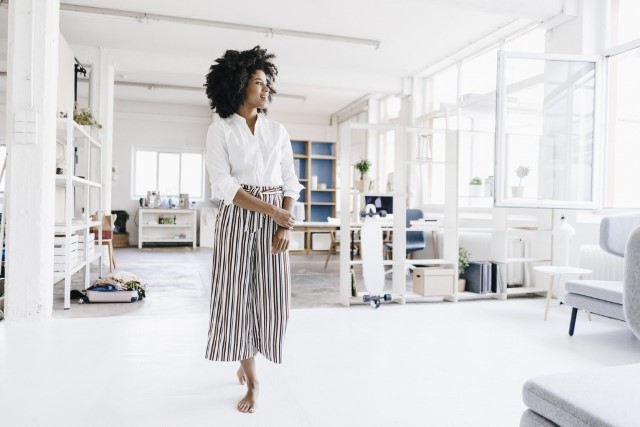 Booking.com reveals how style can impact our vacations; from mood and confidence, to transforming our personal style while on holiday and back at home.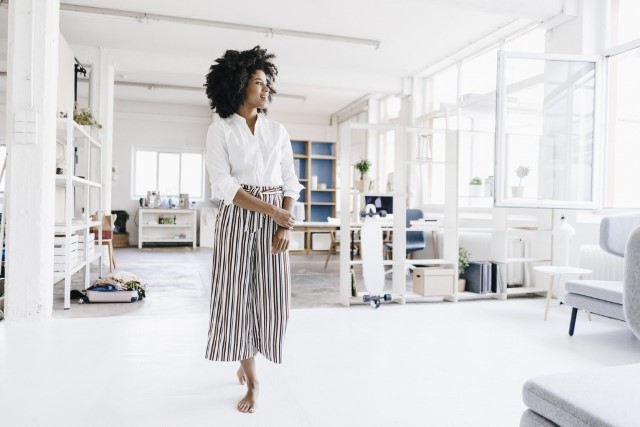 Travel and fashion are a perfect match with almost half of all global travelers agreeing that looking their best while on vacation is important (48%). Whether functional or fashionable, a vacation wardrobe is a big part of any trip, from planning and packing to the actual vacation experience itself.
Booking.com, the global leader in connecting travelers with the widest choice of incredible places to stay, is championing the all-encompassing nature of travel and its ability to inspire the way we live our lives, including the experiences we have that impact our style, confidence and our fashion choices while traveling.
Research conducted by the company across 21,500 global travelers from 29 countries uncovers how fashion influences travel and confidence and impacts style choices while on vacation and beyond.
Look good, feel great
Vacations are a time when we leave our worries at home, escaping and immersing ourselves in a new environment. It's no wonder then that almost two fifths (38%) of global travelers feel more confident while on vacation than at home – and want to be photo ready no matter the backdrop, whether it's a stylish apartment balcony or villa complete with infinity pool. Vacation wardrobes have a significant part to play in this, with four out of ten global travelers citing their travel wardrobe as the secret to vacation confidence (39%), even over the relative anonymity that travelling can give us (35%).
When delving deeper, global travelers' top reason for vacation confidence is being with people they're comfortable with, like friends and family (73%). Conversely, a badly-planned wardrobe can ruin a travelers' confidence, with one of the top reasons for feeling less self-assured while traveling being that their vacation clothes are functional rather than fashionable (24%).
Beyond confidence, a travel wardrobe has the ability to influence day to day moods while on vacation. When asked how style choices make us feel, the top three emotions listed by global travelers were being comfortable (60%), relaxed (50%) and free (43%). What's more, the data shows that the vacation style feeling lasts much longer than the trip itself with almost half of us (47%) feeling inspired to make changes to our own personal style after being away.
Style stimulation
Before the actual trip comes the often stressful vacation prepping, such as researching, planning and packing. Almost half of global travelers agree that looking their best while on vacation is paramount (48%), as is wanting to dress their best for vacation photos which likely end up on social media (43%). In fact, one in five (19%) travelers are so concerned with their appearance while on holiday that some would rather spend money on a wardrobe than on activities during the trip.
When planning their travel apparel, global travelers seek inspiration from friends (69%), family (60%), TV programs (44%) and fashion and style influencers (37%), mining them for ideas of what to take as part of the all-important vacation wardrobe. But there are also aspects of a vacation that can inspire a style revolution:
Aspects of a vacation that bring about a style revolution
53% cite the variety and style of clothes available at local shops and markets
47% find inspiration by embracing the local culture
43% are influenced by what local people wear
40% revel in the colors they see
32% seek inspiration from the landscape
25% are influenced by travel companions and what other travelers wear
And a little healthy competition can be a driver to dressing better as almost a third (30%) of travelers have a desire to dress better than their companions on vacation, which may influence what they take along with them.
Top fashion designer and Booking.com style ambassador Christian Cowan shares his style secrets: "It's no wonder that what we see around us on vacation can transform what we wear at home. We get used to the norm of dressing a certain way back home but when we travel, our minds expand and we become open to new possibilities with style, fabric and color. Watching the locals is the best way to get inspiration. Experimenting with local style and translating it to your look back home can make you feel like a new person, whether it's simply wearing your hair differently, trying a bolder color or tying on a scarf in a vibrant local print."
Travelling outside the comfort zone
When it comes to style, travelers are not afraid to step out of their comfort zone while on vacation, trying new and different outfits that bring out hidden facets of a personality. Over one in three (35%) global travelers say their vacation outfits are brighter and more colorful than an everyday wardrobe and a quarter of travelers (25%) even choose more daring clothing while on vacation. Only a small minority (9%) say they are more reserved or understated whilst on vacation. Traveling can also bring out styles only worn while on vacation, but never at home:
| | |
| --- | --- |
| Style | Percentage of global travelers who would wear this look while traveling, but never at home |
| Comfortable footwear | 28% |
| Skimpy hemlines (short shorts, dresses and skirts) | 27% |
| Huge sunglasses – the bigger the better! | 27% |
| Floppy large hats to protect us from the sun | 27% |
| Revealing swimwear | 20% |
| Peekaboo sheer fabrics | 14% |
| Wild facial hair | 10% |
Christian Cowan adds: "A vacation is the time to get experimental with your style, the environment often allows you to be bold and adventurous with prints, textures, and accessories. It's the perfect time to try out a new look that you wouldn't necessarily wear at home, whether that's due to a different culture or different climate. When it comes to vacation style I have one piece of advice: go big or go home!"
Comments Off

on How a Passion for Fashion Fuels Global Traveler