Eco-resort "Bogolvar" enters Reikartz hotel chain
Operational director of Reikartz company, Andriy Dema commented on network enlargement: "Fostering the development of internal tourism and geographical enlargement of our network are our priority goals. We strive that more people could discover natural pearls of Ukraine and would be able to fully enjoy recreation in such unique places. Resort "Vita Park Bogolvar" perfectly fits for complying with these tasks. Our goal is to ensure high level of service for our guests in conformity with the Reikartz operating standards. We are confident that "Vita Park Bogolvar" will be able to duly represent Reikartz network in Zakarpatia region".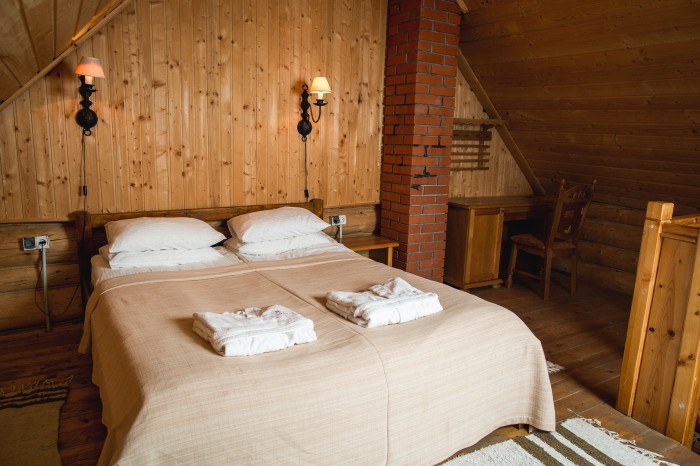 "Vita Park Bogolvar" is located in ecologically clean forest area on the outskirts of village Antalovtsi in Zakarpatya region in 32 km from Uzhgorod and 36 km from Mukachevo. The hotel offers a vast selection of options for active and health-improving recreation. On the territory of resort operates modern SPA-center, gym, outdoor swimming pool, billiard hall, game center for kids and mini-zoo. Apart from that infrastructure of the hotel includes 47 modern hotel room of 3 star level, spacious conference-hall that hosts 130 person, cozy restaurant and bar in local Carpathian style and also fishing pond.
"Vita Park Bogolvar" will become the third hotel branded Vita Park and the thirty first in Reikartz hotel chain in Ukraine.