Clutch recognizes leading IT Services Firms in Ukraine
Clutch has just announced a review of the leading IT services firms in Ukraine. The research leverages Clutch's proprietary Leaders Matrix methodology, which maps each firm's focus on IT services against their proven ability to deliver results for clients.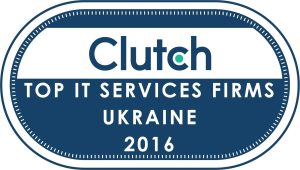 The top Ukrainian IT services firms are: SoftServe, Intetics, Intersog®, Bytebrand, SteelKiwi, MLSDev, Devabit, and Itera.
Each of the companies was selected based on a quantitative and qualitative analysis with emphasis on proven experience, client satisfaction, and market presence. The inputs for the review process were collected through verified reviews conducted by Clutch analysts.
"By analyzing the services offered and examining client feedback, we've determined these companies comprise the top IT services firms in Ukraine," said Clutch analyst Clayton Kenerson. "These companies vary in their particular niches, but taken together, they are a strong representation of the IT services talent available in Ukraine, a popular IT outsourcing destination."
The full-length client reviews and associated company profiles are available on Clutch.co. Clutch continues to research and refine its findings on IT service companies in Ukraine and elsewhere and encourages interested companies to apply for possible inclusion in later coverage.