A new formula for hospitality, customised yet affordable, a real home away from home, mixing vintage and contemporary design. Ten bedrooms and a shared living room, immersed in the creative, cosmopolitan atmosphere of BASE Milano: this is casaBASE, the new artists' residence and guest house, open to the public from October and housed on the first floor of 34 Via Bergognone, right at the heart of Milan's ultra creative Tortona district, in a city buzzing with energy.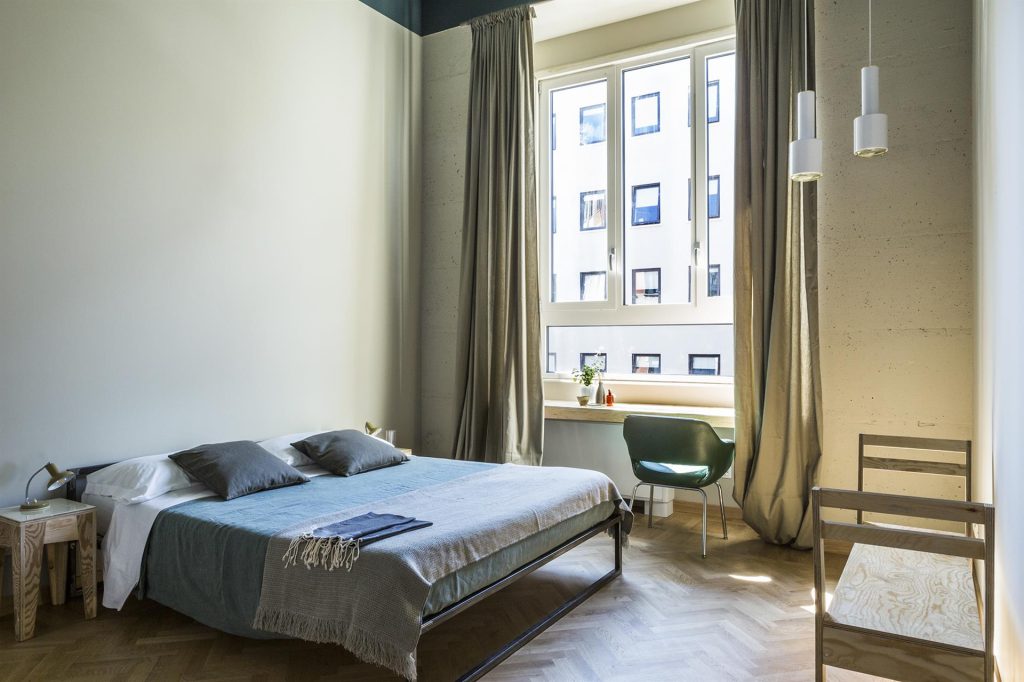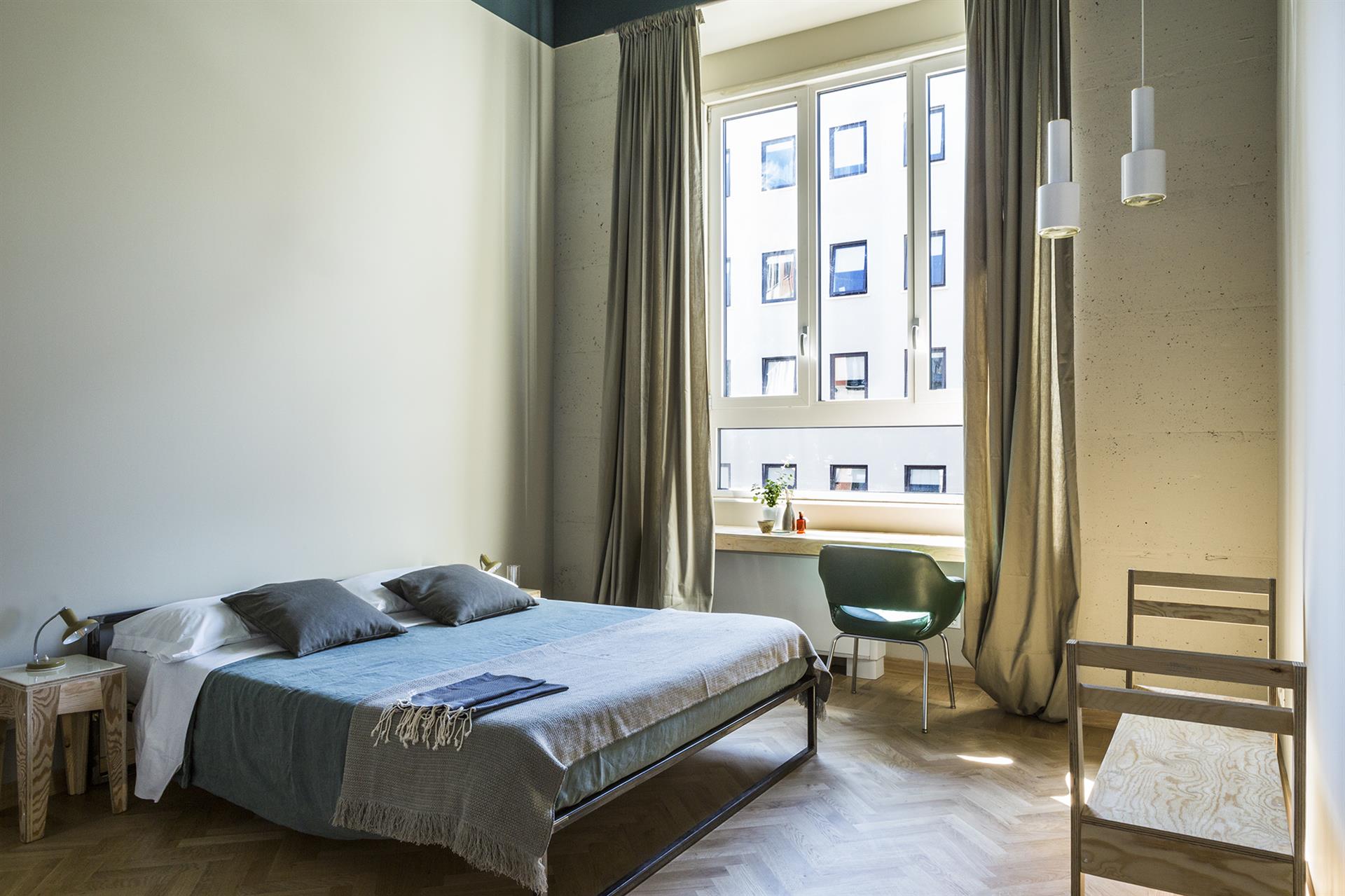 casaBASE is a project run by h+, one of BASE Milano's five founding partners, with Stella Orsini lending her vision to the interior design.
The perfect place to sleep, live, exchange ideas, focus, study, chat and create, all in close contact with the BASE community. In addition to the shared living room there are ten bedrooms, (two- and four-bed rooms), some with en-suite facilities. The rooms are partly available to the public – payable through the online booking system at base.milano.it (prices range from 35 to 135 euros) – and partly reserved for the collaborators and artists in residence in town for upcoming projects or workshops at BASE.
casaBASE has recently welcomed the directors taking part in the Milano Film Festival and the artisan designers from White. The next artists to take up residency will be the startuppers of iC-innovazioneCulturale, and, from December, Cleo T, the beguiling Parisian musician and singer-songwriter who mixes electro, voice and cello music with interactive digital paintings. To close out her residency, Cleo T will perform in a special concert produced for BASE Milano.
casaBASE also serves as a showcase for experimental new style combinations through its approach to interior design. Classic pieces from the 50s and 60s rub shoulders with furniture supplied by Vitra thanks to a partnership with the prestigious brand, and other pieces handcrafted on site by Mezzo Atelier and Leftover in BASE Milano's carpentry workshop. Elegant yet whimsical chairs and lamps live side by side with the contemporary design of the single, double and bunk beds, benches, bedside tables, stools and desks.
All the rooms open onto a long corridor, illuminated by lamps that give the impression of torches in a modern-day castle. The floors are paved with hexagonal tiles in three classic colours – red, white and grey – sourced from Tomasello historic Sicilian factory.
To lend an extra touch of personality and comfort to the rooms, each one has been painted in a different colour from a range of deep, dusky hues, imaginatively named by the renowned English producer, Farrow and Ball. Linen curtains filter the light from the immense windows, giving the privacy required.
The shared living room, complete with a kitchenette, breakfast table and reading area, faces onto the quirky emergency passageway, a bright yellow tunnel with a porthole that offers a bird's eye view of BASE Milano's lounge on the ground floor below.
On offer, a range of personalised additional facilities: available to anyone who might need one are 'base kits' – boxes full of carefully selected essentials to cater to the guests' every need, from relaxation to personal grooming. A concierge welcomes guests to casaBASE and provides information and 'base kits' wherever needed. Breakfast, lunch and dinner can be ordered at BASE Milano's bar, in your room or in the common room. Daily luxuries, both big and small, in a base that makes you feel glad to be back.