Boryspil Airport supports Vinnytsia Airport to improve handling of new flights
On February 22, 2017 Boryspil International Airport State Enterprise officially delivered the airport equipment to Vinnytsia Airport Municipal Enterprise.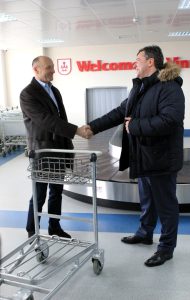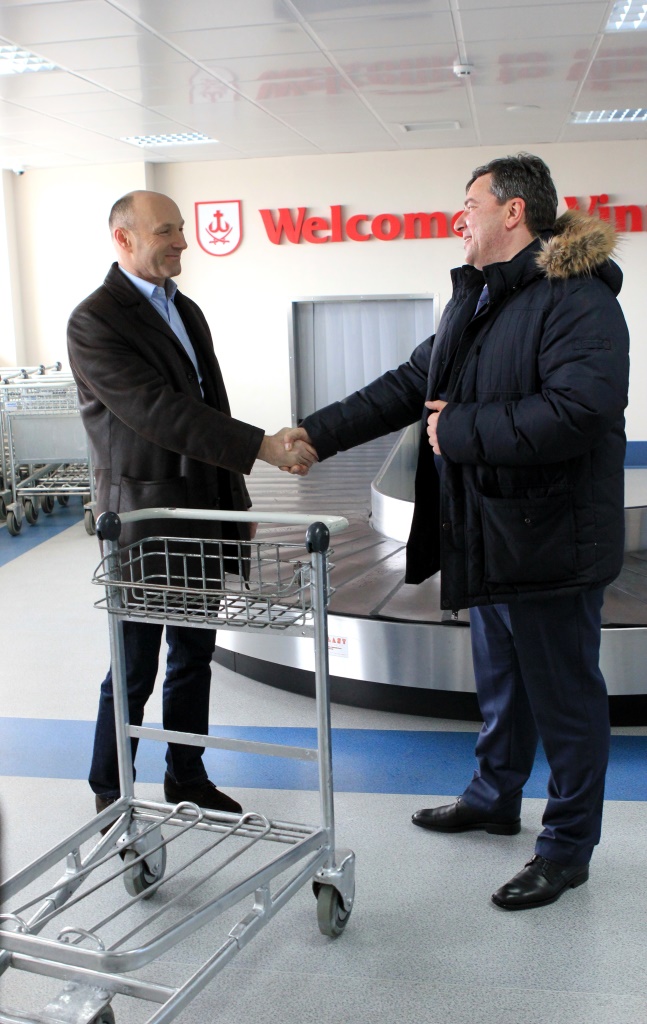 Boryspil Airport provided the necessary assistance, taking into account the need of Vinnytsia Airport in additional equipment. One trailing passenger air stairs and 50 baggage trolleys were provided for ground operations of Vinnytsia Airport ground handling department. "We requested for help and received a high-tech equipment for which we express our deep gratitude. For us it is a unique event, now we can be developed more actively and improve the quality of our services to passengers ", said the Director of Vinnytsia Airport Jaroslav Mazurets.
The equipment kindly granted by Boryspil Airport will ensure proper service of Vinnytsia Airport new routes scheduled for 2017, in particular, we are talking about handling of flights to Warsaw, Tel Aviv and Antalya.
The Director of Boryspil International Airport State Enterprise Yevhenii Dykhne noted that the state-owned enterprise is not planning to be limited to supporting Vinnytsia a Airport only. "We are committed to assist other airports, there is no selective approach. The more players are in the market, the better prospects of its development are. Today Boryspil Airport provides about 70% of the passenger traffic in Ukraine, but we are interested to occupy a smaller segment in a more developed market. We are for the future development of other players in the market", said Yevhenii Dykhne.