Bologna airport gets Lamborghini Huracan guide car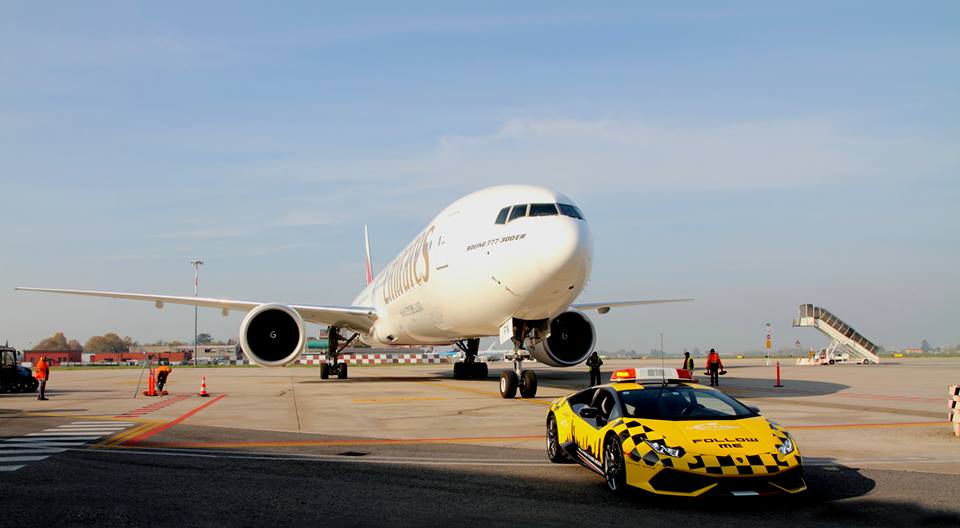 International visitors to Bologna will now be welcomed to the city with a Lamborghini Huracan 'Follow Me' car at the airport.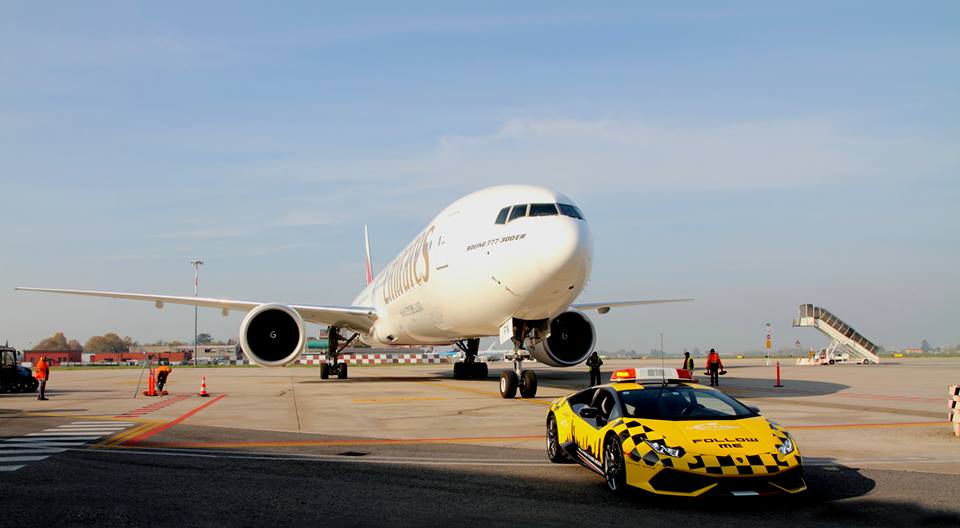 The Lamborghini Huracan is painted in a yellow color, on top of the yellow, there's a blacked-out silhouette of the City of Bologna's skyline, and the standard checkered graphic used on "Follow Me" cars.
Bologna airport is the heart of Italy's "motor valley" and Lamborghini, Ferrari and Pagani have headquarters nearby. The Huracan is Lamborghini's second donation to the airport, following the addition of an Aventador back in 2013.