bmi regional partners with Virgin Trains
On the back of bmi regional's recent announcement to establish a new base at Birmingham with services to Graz, Gothenburg and Nuremberg, bmi regional is partnering with Virgin Trains to add a train travel booking facility to its website, making it easier for customers to travel beyond Birmingham International, located directly at Birmingham Airport and the NEC connecting the airline's new routes with Virgin Train's extensive high-speed train network to the wider UK.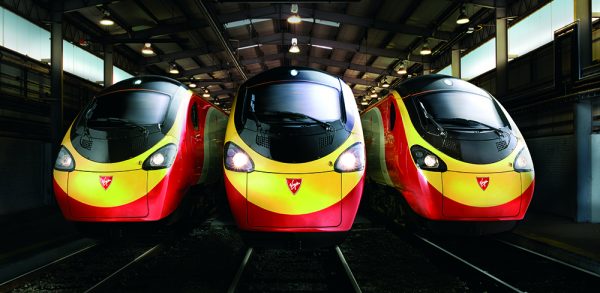 As of today, bmi regional customers will be able to find great value fares on Virgin Trains routes, through the flybmi.com website.
The Virgin Trains agreement continues the momentum of bmi regional's growth and product development strategy, which saw the launch of highly successful partnerships with car hire company Sixt and Booking.com in September last year. Customers are now able to book air travel, train travel, car hire and accommodation.
Jochen Schnadt, chief commercial officer of bmi regional explains, "At bmi regional, we pride ourselves on offering customers quality and convenience. The partnership with Virgin Trains allows us to develop this important niche further, so that flybmi.com becomes a one stop shop for all of our customers' needs, whether business or leisure. This new partnership expands bmi regional's reach in the UK and allows our customers travelling to/from Graz, Gothenburg and Nuremberg to conveniently connect on Virgin Trains to London, the North West and Scotland and the wider rail network."
"We're delighted to be able to partner with bmi regional to offer their customers even more choice when travelling to and from Birmingham Airport," enthused Mandy Robinson, Head of Sales at Virgin Trains. "With fast and frequent services to Birmingham International, linking the UK's largest cities, getting to the airport by rail couldn't be easier with the likes of London are just 1hr 14mins away.
Flights to Graz in Austria will start from bmi regional's new Birmingham hub on 27 February 2017, closely followed by the launch of routes to Nuremberg in Germany and Gothenburg in Sweden in on 8 May 2017.
All bmi regional fares include 23kg of hold luggage, allocated seating, complimentary in-flight drinks and snacks and speedy 30 minute check-ins.