Bear Grylls shares his top 10 #OMGB amazing moments from across Britain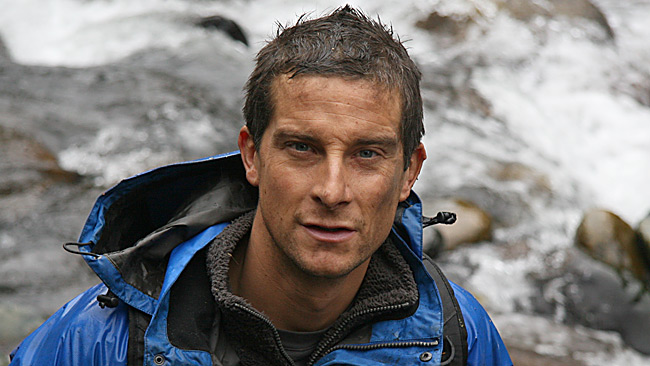 Bear Grylls, the British adventurer, has lent his support to VisitBritain's 'Home of Amazing Moments' campaign to promote the incredible experiences that can only be had in Britain.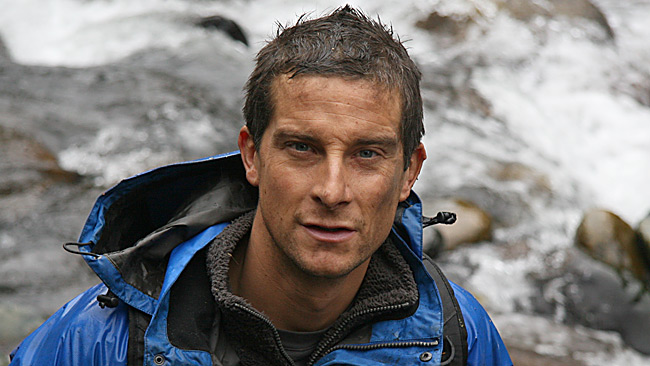 Using #OMGB (Oh my GREAT Britain), the hashtag at the heart of VisitBritain's international digital marketing drive, the campaign features images of amazing moments from across Britain's nations and regions.
Bear Grylls has travelled the length and breadth of the country exploring the dramatic coastal and mountain terrain and shared his experiences of the landscape, animals and geology. Through his adventures he opens up magical moments on offer across Britain to inspire people to get out and explore.
Bear Grylls said:
"We truly live in the most incredible country. It can be harsh, unforgiving, spectacular and always beautiful and it's where I learnt so many of the skills I use on adventures around the world. I hope you enjoy this home that I am so proud of and share your amazing adventures in Britain using #OMGB."
Bear Grylls top 10 #OMGB moments
1. Climbing Ben Nevis in the Scottish Highlands
I've spent much time here, scaling the highest mountain in Britain, and it's where my dad learnt to climb!
www.ben-nevis.com (link is external)
2. Paragliding around the Sugar Loaf peak in the Black Mountains, Wales
One of my favourite things has to be flying around in my powered paraglider, riding the winds and soaring through the mountains near my Welsh home.
www.nationaltrust.org.uk/sugarloaf-and-usk-valley (link is external)
3. Reaching the summit of Pen y Fan in the Brecon Beacons National Park, Wales
The views from the highest summit in south Wales are so impressive and I love the little lake under the north face, half way up the mountain.
www.nationaltrust.org.uk/brecon-beacons/trails/pen-y-fan-and-corn-du-circular-walk (link is external)
4. Enjoying the isolation of Ben Loyal in the Scottish Highlands
This is my favourite mountain in Britain, on the north coast of Scotland, and where I met my wife Shara!
www.walkhighlands.co.uk/sutherland/ben-loyal.shtml (link is external)
5. Climbing and caving at Malham Cove in the Yorkshire Dales, England
The Yorkshire Dales are amazing and have been shaped by some fierce forces of nature, including this inspiring limestone formation that you can get inside… and up on top of!
www.yorkshiredales.org.uk/visit-the-dales/discover-the-dales/limestone-features/malham-cove (link is external)
6. The views from Skiddaw in the Lake District National Park, England
This is the first mountain I climbed with my wife Shara. It's one of the largest fells in the Lake District and the walk up from Keswick has superb vistas.
www.lakedistrict.gov.uk/visiting (link is external)
7. Walking the Llŷn Peninsula Coastal Path, Wales
Chilling out in Wales, lying in the long grass, with Shara and our three boys beside me – this is when I am happiest. The rest of our year is so busy, so we tend to holiday just us as a family on our small island hideaway in Wales, where we have limited communication and no mains power or water. This nearby coastal walk, also known as the Edge of Wales Walk, is spectacular.
www.visitwales.com/explore/north-wales/snowdonia-mountains-coast/explore-llyn-peninsula (link is external)
8. Sea cliff climbing at Culver Downs, Isle of Wight
I used to run up to Yarborough Monument here when I was training for the military, and some of my earliest, fondest memories are of making boats and learning to climb with my dad on the sea cliffs. These were the foundation stones for all my love for adventure, and that closeness with him.
www.nationaltrust.org.uk/bembridge-and-culver-downs (link is external)
9. Snowdon by foot – not train! Snowdonia, Wales
Adventure is at the heart of what we love as a family and hiking in stunning Snowdonia is a favourite. We also have a few of our Survival Academies nearby.
www.visitsnowdonia.info (link is external)
www.beargryllssurvivalacademy.com (link is external)
10. Scrambling in The Cuillin mountains on the Isle of Skye, Scotland
These rocky mountains – where I guided Hollywood actor Ben Stiller for my TV show Bear's Wild Weekends – are widely considered the most challenging and rugged terrain in Britain.
www.visitscotland.com/info/towns-villages/the-cuillin-p241621 (link is external)