Delegation of ANTONOV Company takes part in FIDAE−2018, which is the biggest airshow in Latin America. This event is held in Santiago de Chile within a period from the 3rd to the 8th of April.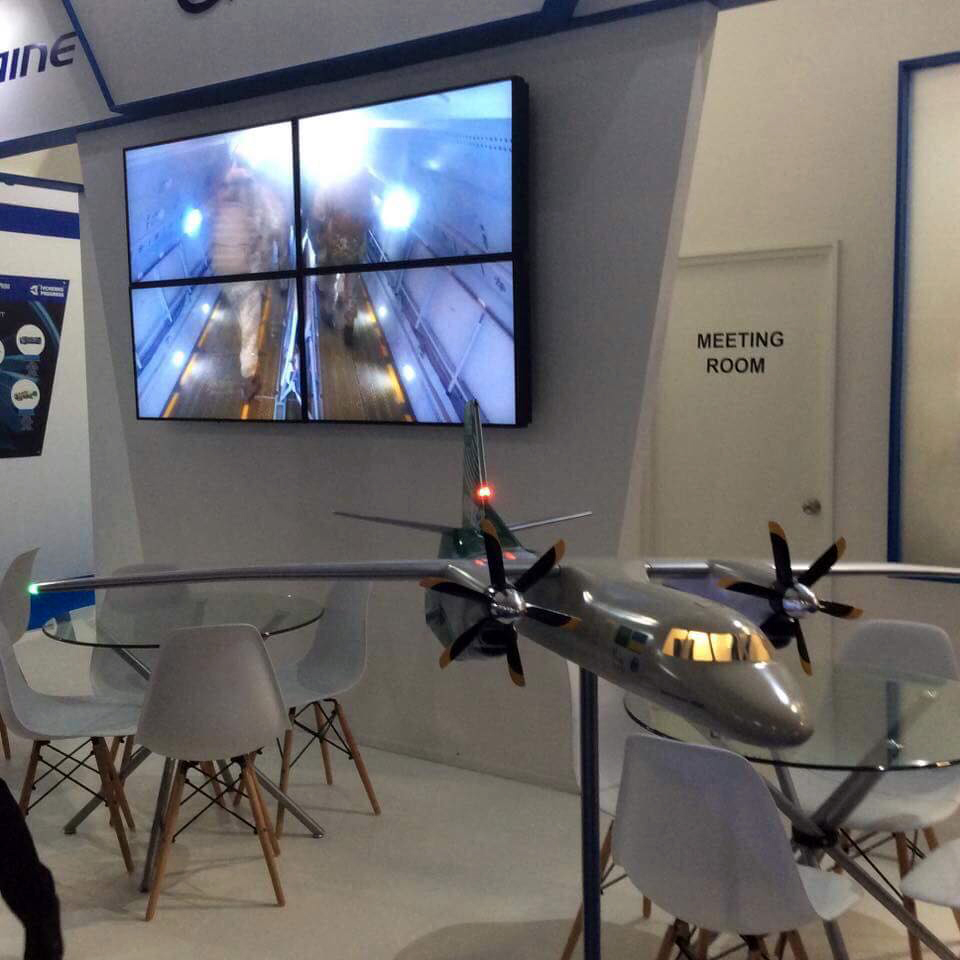 ANTONOV Company is represented by specialists on design, after−sale support and sale of the aircraft. The delegation is headed by Oleksandr Kryvokon, President of ANTONOV Company. The exposition is presented at booth G76.
ANTONOV airplanes, in particular, AN−26 and AN−32 freighters are well−known in Latin America. They fulfill tasks of both military and civil operators. Among the main features of these airplanes experts emphasize operation from/to various airports, including unpaved and alpine airfields, short take−off and landing characteristics, simplicity of piloting. So, provision with high−quality service of these airplanes is one of the top subjects to be discussed at the exhibition.
New ANTONOV aircraft, in particular, jets of AN−148/AN−158 family and multipurpose AN−132 transport can be efficiency operated under conditions of the region. These programs attract attention of many visitors of FIDAE−2018.
Meetings aiming to promote new ANTONOV aircraft into the market of Latin America and to develop cooperation with companies in the region are planned for the exhibition.