American Airlines is Expanding its European network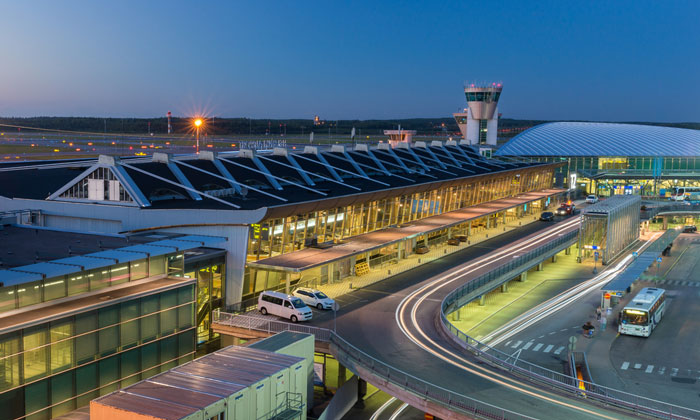 American Airlines is expanding its European network next summer with nine new routes designed to meet customer demand:
CLT: Daily year-round service to Munich Airport (MUC)
DFW: Daily summer seasonal service to Dublin Airport (DUB) and to MUC
ORD: Daily summer seasonal service to Athens International Airport (ATH) in Greece
PHL: Daily summer seasonal service to Edinburgh Airport (EDI) in Scotland; new summer seasonal service to Berlin-Tegel Airport (TXL), Bologna Guglielmo Marconi Airport (BLQ) in Italy and Dubrovnik Airport (DBV) in Croatia
PHX: Daily seasonal service to London Heathrow Airport (LHR)
Additionally, given the current fuel and competitive environment, American will suspend service between O'Hare International Airport (ORD) in Chicago and Shanghai Pudong International Airport (PVG) in October and seek a dormancy waiver from the U.S. Department of Transportation (DOT) for the route authority. American will also reduce service between ORD and Narita International Airport (NRT) in Japan from daily to three days per week, effective in December.
Europe
American will add three new destinations to its network with the introduction of service between Philadelphia International Airport (PHL) and TXL, BLQ and DBV next summer. These seasonal flights will be operated June through September.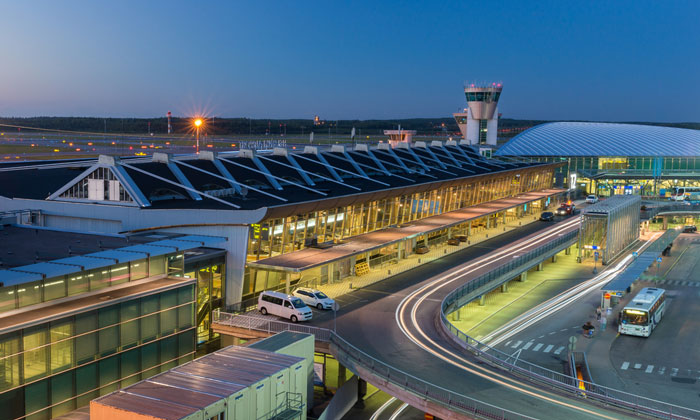 This summer, American launched seasonal service from PHL to Budapest Ferenc Liszt International Airport (BUD) in Hungary and Vaclav Havel Airport Prague (PRG) in the Czech Republic, as well as from ORD to Venice Marco Polo Airport (VCE) in Italy and from Dallas Fort Worth International Airport (DFW) to Keflavik International Airport (KEF) in Iceland, all of which will operate through the end of October and return in 2019.
American will also add a new nonstop flight from Sky Harbor International Airport (PHX) in Phoenix to LHR, complementing existing service from PHX provided by Atlantic Joint Business partner British Airways. With the addition of American's PHX–LHR service, American and British Airways together will operate more than 70 flights per day to London from North America.
Atlantic Joint Business partner Finnair has also announced new service between Helsinki Airport (HEL) and Los Angeles International Airport (LAX), which will begin March 31.
American's new flights will be available for sale Aug. 27.
2019 additions:
| Route | Aircraft | Season | Frequency |
| --- | --- | --- | --- |
| CLT–MUC* | A330-200 | Begins March 31 | Daily |
| DFW–DUB* | 787-9 | June 6–Sept. 28 | Daily |
| DFW–MUC* | 787-8 | June 6–Oct. 26 | Daily |
| ORD–ATH* | 787-8 | May 3–Sept. 28 | Daily |
| PHL–EDI* | 757 | April 2–Oct. 26 | Daily |
| PHL–TXL* | 767 | June 7–Sept. 28 | Four times weekly |
| PHL–BLQ* | 767 | June 6–Sept. 28 | Four times weekly |
| PHL–DBV* | 767 | June 7–Sept. 27 | Three times weekly |
| PHX–LHR | 777-200 | March 31–Oct. 26 | Daily |
Comments Off

on American Airlines is Expanding its European network