Alaska Airlines and UNCF partner to expand college access nationwide
Alaska Airlines today named UNCF (United Negro College Fund) its newest Charity Miles partner, launching the partnership with a gift of one million frequent flier miles.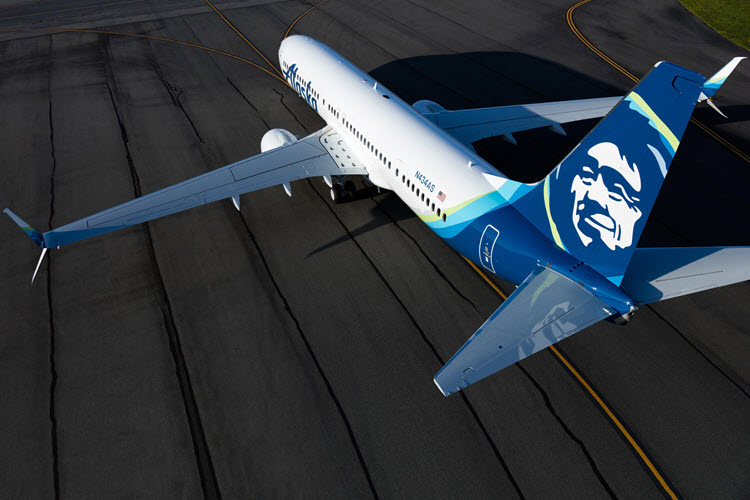 UNCF is the national leader in the effort to expand college access for African-American and other minority students. Since the organization's founding in 1944, UNCF efforts have helped to more than double the number of minorities attending college. Each year, the organization provides more than $100 million in scholarships to students, nearly half of whom are the first in their family to attend college.
"Our top focus is to increase the number of African American students who are entering college, staying in college and graduating college to then go on to meaningful and successful careers," said Dr. Michael L. Lomax, UNCF president and CEO. "One of the big barriers for our students taking advantage of the opportunities we offer is that they may not have the means to travel. This partnership with Alaska Airlines will help remove that barrier for students who need it most."
Alaska Airlines' Charity Miles program offers Mileage Plan™ members a unique and meaningful way to support important causes. Miles donated to this program help charities with business travel, accommodation of special organization requests and achievement of the organization's mission. Donated miles will help students fly to college tours, travel back and forth between school and home, and participate in a variety of leadership development programs and other programming offered by UNCF.
"UNCF does amazing work, and we're thrilled to offer our Mileage Plan members the opportunity to help further this organization's mission," said Brad Tilden, Alaska Airlines CEO. "We chose UNCF because the work they do has a direct impact on underserved communities of color across the United States."
This new relationship with UNCF represents the first expansion of the Charity Miles program in more than a decade, and is the airline's first education-based charity included in the program. UNCF joins nine other organizations supported year-round by Alaska's Mileage Plan members through the airline's Charity Miles donation program. Since 2011, members have donated more than 300 million miles. Additional partner organizations include The Nature Conservancy, Make-A-Wish Foundation, Medical Teams International, Fred Hutch Cancer Research Center and more. Members can donate miles online at alaskaair.com/charitymiles.
Alaska Airlines and Virgin America along with their regional partners, fly 40 million customers a year to 118 destinations with an average of 1,200 daily flights across the United States and to Mexico, Canada, Costa Rica and Cuba. With Alaska and Alaska Global Partners, customers can earn and redeem miles on flights to more than 900 destinations worldwide. Learn more about Alaska's award-winning service and unmatched reliability at newsroom.alaskaair.com and blog.alaskaair.com. Alaska Airlines, Virgin America and Horizon Air are subsidiaries of Alaska Air Group (NYSE: ALK).