What Countries Are Doing to Slow the Coronavirus Outbreak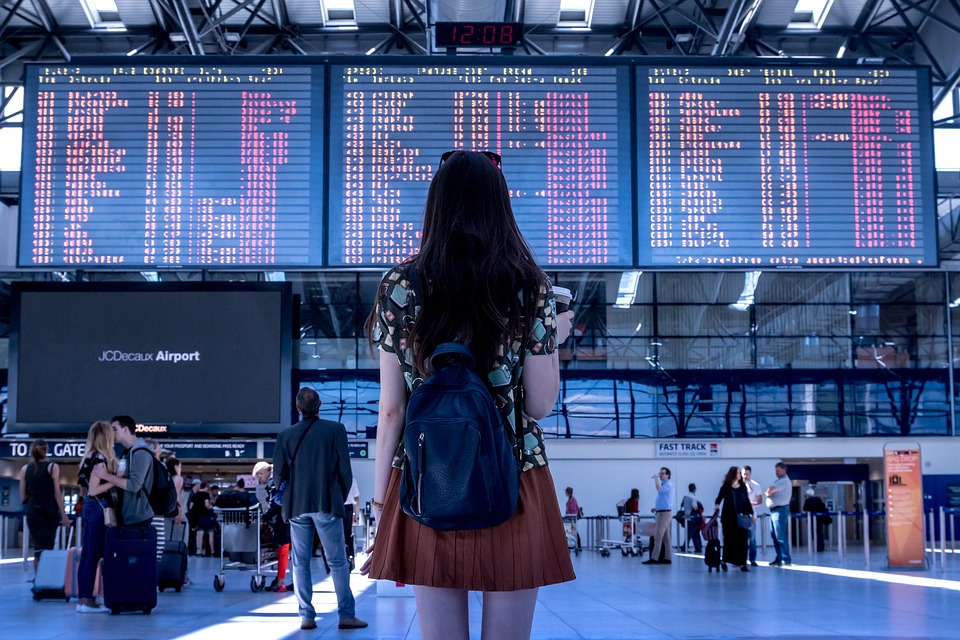 The COVID-19 coronavirus has spread to more than 100 countries with well over 169,000 confirmed cases.
COVID-19 has now been characterized as a pandemic by the World Health Organization (WHO). Director-General Dr Tedros Adhanom Ghebreyesus explained: "Pandemic is not a word to use lightly or carelessly. It is a word that, if misused, can cause unreasonable fear, or unjustified acceptance that the fight is over, leading to unnecessary suffering and death.
As new cases continue to be reported around the world, here's a glimpse of the measures being taken to contain the outbreak.
Lockdown
The Centers for Disease Control and Prevention (CDC) on 15 March asked Americans to cancel or postpone gatherings of 50 people or more over the next 8 weeks.
That recommendation applies to weddings, festivals, parades, concerts, sporting events or conferences. The CDC said the guideline does not apply to schools or businesses and is not intended to supersede the urgings of local officials.

On 15 March, New York City closed it schools temporarily. The largest district in the United States, one with more than one million students, it will reopen classes next week for remote learning.
Also on 15 March, New York City closed nightclubs, movie theaters, small theater houses and concert venues. Restaurants can continue to operate, but starting Tuesday, 17 March, they can do take-out business only.
In an effort to help slow the virus' spread, Norwegians were asked to return home from their holiday mountain cabins. Home quarantines in remote cabins could strain smaller municipalities. The recommendation was made to ensure smaller municipalities could support their core populations.
Italy, which has the highest number of cases of coronavirus after China, has extended its emergency measures. Nationwide restrictions on travel are in place and all shops – apart from food stores and pharmacies – are closed, as are schools, gyms, museums, cafes restaurants and nightclubs.
Spain followed suit on 14 March, announcing a 15-day state of emergency, ordering bars, restaurants, and most shops to close, and restricting transport. France has also shut shops, restaurants, and entertainment venues and told citizens to stay at home after confirmed infections doubled in 72 hours.
Many other European countries have closed schools, urged people who can to work from home to do so and banned mass gatherings. As of 13 March, 61 countries in Africa, Asia, Europe, the Middle East, North America and South America had announced school and university closures, affecting almost half a billion students around the world.
German Chancellor Angela Merkel said in a press conference on 11 March that 60-70% of the population could contract COVID-19. The cities of Berlin and Cologne have closed all bars, clubs, cinemas, theaters and concert halls.
On 13 March just five new cases were reported in Wuhan, and no locally transmitted infections were reported in the rest of China.
And South Korea – where an outbreak surged at around the same time as Italy's – reported the number of people recovering from the virus outpaced new infections for the first time.
Closing borders
US President Donald Trump stunned his European allies by announcing a ban on travel from the EU's Schengen area from 13 March. Days later, that was expanded to include the UK and Ireland.
On 16 March, Germany closed its borders with France, Austria and Switzerland, except for commercial traffic.
It follows Slovakia, Malta and the Czech Republic, all of which announced on 13 March they would close off their borders to fellow EU member states in an effort to contain the outbreak.
Switzerland, not a member of the EU but part of the European Schengen free-trade agreement, has tightened border controls with its neighbours. Geneva was due to close commercial activities and ban meetings of more than five people, as well as religious services.
Some countries had already restricted travel to and from China, including neighbouring Russia and Mongolia.
Hong Kong stepped up its travel restrictions. From 13 March, all arrivals from Italy, and parts of France, Germany, and Japan were put under mandatory quarantine for 14 days.
India has quarantined itself for a month, restricting entry to UN officials and other diplomats.
Australia has banned entry to anyone from mainland China, Korea, Iran and Italy. The chief medical officer of Australia's most populous state, New South Wales, said models suggested 5% of the state's population – some 350,000 people – would need hospital treatment as a result of coronavirus.
New Zealand Prime Minister Jacinda Arden said everyone arriving in the country will have to isolate themselves for 14 days.
Comments Off

on What Countries Are Doing to Slow the Coronavirus Outbreak