W Hotels unveils latest W Sound Suite at W Hollywood
W Hotels Worldwide, in partnership with Coca-Cola, has unveiled the latest W Sound Suite at W Hollywood. The private music studio and writers room offers hotel guests and musicians alike the opportunity to experience recording like a pro in the heart of global music capital, Los Angeles.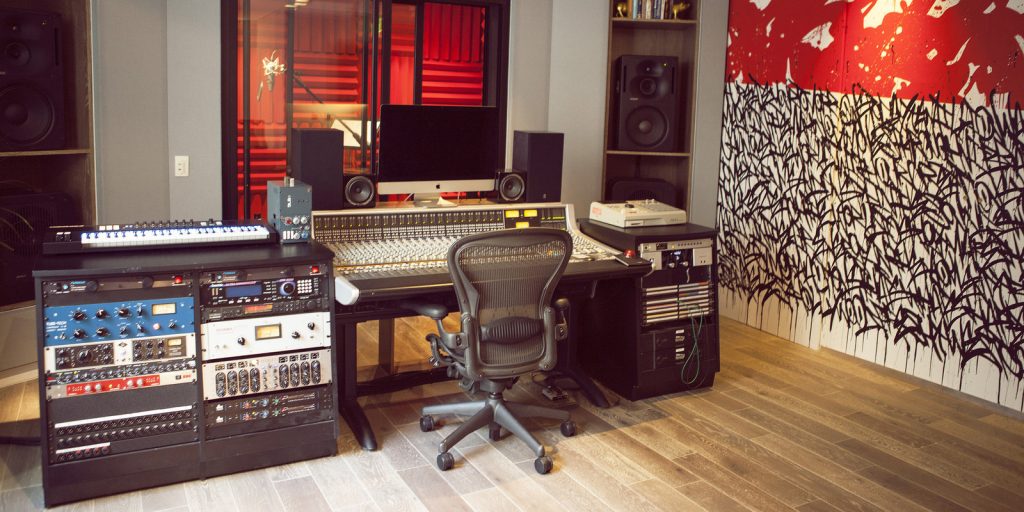 The W Sound Suite at W Hollywood follows the opening of the world's first W Sound Suite last year located at W Bali. In April, the first W Sound Suite in North America opened at W Seattle, and later this month the fourth W Sound Suite will be unveiled at W Barcelona. W Sound Suites are in part the brainchild of the brand's North American Music Director, DJ White Shadow – the Chicago-based producer best known for his work with Lady Gaga. Under DJ White Shadow's guidance, each suite has been custom-fitted with professional grade sound equipment from top tech companies in sound production.
Under his direction, the W Sound Suite has been outfitted to professional specifications in a stylish, comfortable and soundproof space that includes the latest equipment from prominent industry leaders on sound technology. W Hotels and Coca-Cola partnered with Native Instruments and Shure to outfit the W Sound Suite with state-of-the-art equipment including control keyboard, all-in-one DJ system, and professional grade headphones, and microphones. The W Sound Suite will also provide a Yamaha acoustic guitar and Fender jaguar bass for guests and artists to use during their sessions.
The W Sound Suite also features murals from visual artist Bisco Smith, highlighting Coca-Cola's iconic lyric, "I'd like to teach the world to sing." For over a century, Coca-Cola has used music to tell the brand's story, establishing campaigns as part of the pop culture lexicon. The partnership is a perfect match for both brands, both dedicated to fueling music for guests and artists across the world.
Alongside the professional equipment and inspiring décor, the W Sound Suite at W Hollywood is available 24 hours a day and offers the brand's iconic Whatever/Whenever service. To celebrate the opening, the hotel will also offer an exclusive "Rider Menu" of indulgences inspired by riders provided by musicians before a performance. The menu includes:
Southern Man // Garlic shrimp and sausage with toast points, whiskey sours
Ring of Fire // Spiced and salted cashews, sweet and spicy pretzels, heated sweet potato chips, 2 Angel City IPA & 2 St. Archer Pale Ales
Material Girl // Petit fours, acai sparkling cocktails
Drunk in Love // Selection of cheeses, bottle of

Davis Bynum

, Jane's Vineyard Pinot Noir, Russian

River Valley

Big Pimpin' //12 West Coast oysters & halibut ceviche served on ice, 750ml bottle of Canard-Duchene Brut
Party in the

USA

// Sliders of Coca Cola braised short ribs served with truffle French fries, 750ml bottle of Jack Daniels, 6-pack of Coca Cola cans