Ukrzaliznytsya increases the number of international ticket offices due to the growth in passenger traffic to EU countries. First ticket offices will be open in Mariupol, Kramatorsk, Slavyansk, Pokrovsky, Rubizhne and Lisichansk.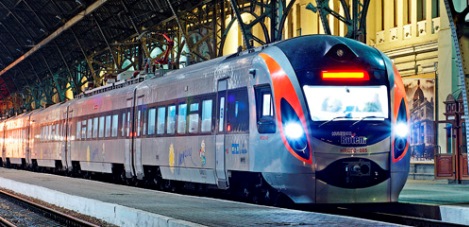 Ukrzaliznytsya today gives an opportunity to travel to seven EU countries.
In the 2017/2018 schedule, Ukrzaliznytsya has expanded the network of routes to the EU countries. Passengers can travel to Hungary, Poland, Slovakia, Bulgaria, Romania, Austria, and to the Czech Republic with a transfer at Kosice Station.
Routes of trains Ukraine-EU countries
№67 / 68 Kiev – Warsaw (daily, fast),
№36 / 35 Odesa-Peremyshl (daily, fast),
№705 / 706 Kiev-Przemysl (daily, Intersity +),
№51 / 52 Lviv-Przemysl (daily, fast),
№753 / 754 Kovel – Kholm (daily, regional),
Kyiv – Kosice (2 transfer cars in train No. 13/14 Kiev-Uzhhorod),
Kyiv-Budapest -Aid (daily, transfer car in the train №749 / 145 Kiev-Lviv-Chop),
Kiev – Bucharest (once a week, a transfer car in the train №117 / 118 Kiev-Chernivtsi),
Kiev – Varna (runs in the summer, a transfer car in the train of the Belarusian Railways).