The sale of tickets for flights #131/132 Lviv — Dnipro, which will be launched from December 10, 2022, is open.
As reported in the press service of Ukrainian Railways, after a six-month break, this flight will again connect Polissia and Volyn with Lviv, Kyiv, and Dnipro by rail.
Ukrainian Railways Lviv – Dnipro Timetable
From December 10, the train will depart from Lviv at 18:08 via Chervonohrad, Kovel, Sarny, Zhytomyr and other stations, arriving in the capital at 09:28. Arrival to Dnipro via Znamyanka and Oleksandria — at 18:25. The train will run every other day on even numbers.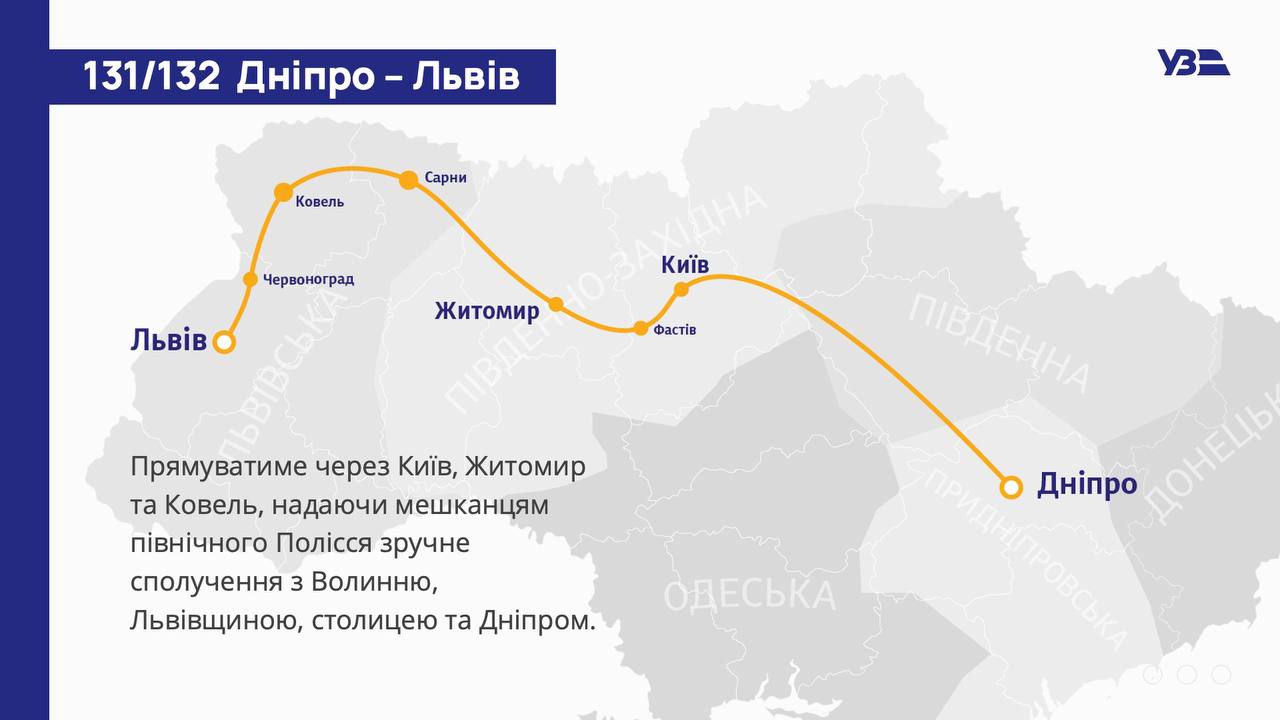 In the return direction, the train will run on even dates from December 12. Departure from Dnipro at 07:02, arrival in Lviv at 06:55.
Ukrainian Railways launched a train to Kherson.
The train to Kherson leaves at 22:14 from the capital and arrives at approximately 09:00 Kherson.
About 200 passengers bought a "ticket to victory" on the first train on November 18. The carriages were painted by Ukrainian artists.
Please note that trains will depart from Kyiv on even numbers, and from Kherson on odd numbers.