Ukrainian jazz festival «Jazz Bez» to held in Drohobych
On Thursday, December 8, jazz musicians from Poland, Cuba, and Ukraine will perform on the stage of the Franko National House.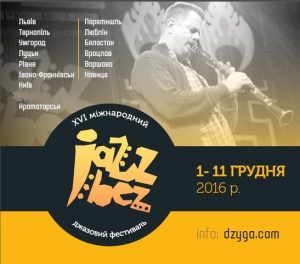 Started in 2001 with concerts in Lviv and Przemysl Festival adds new cities every year and has spread to the main cultural centers of Ukraine and Poland. This year, jazz will also sound in Drohobych.
The concert will take place in the Franko National House (Franko str., 20). Ticket price: 60-70 UAH.
XVI International Jazz Festival «Jazz Bez» will also take place in Lviv, Kyiv, Kharkiv, Ternopil, Uzhgorod, Lutsk, Rivne, Ivano-Frankivsk, Kramatorsk and Polish cities Przemysl, Lublin, Bialystok, Poznan, Wroclaw, Warsaw, and village Novitsa, the birthplace of Ukrainian poet Bohdan-Ihor Antonych.