UITT to start on March, 30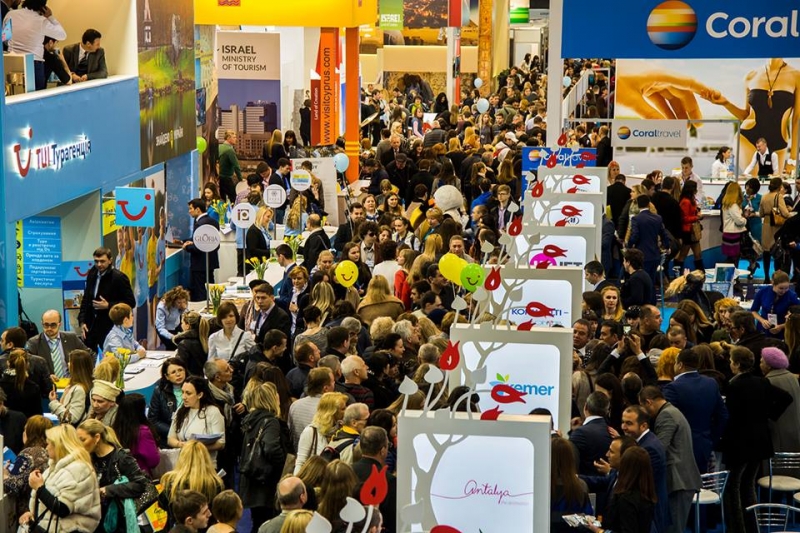 UITT 2016, the 22nd Ukraine International Travel and Tourism exhibition, will take place at Kyiv's IEC from 30 March – 1 April 2016, organised by Premier Expo (Ukraine) and ITE Group.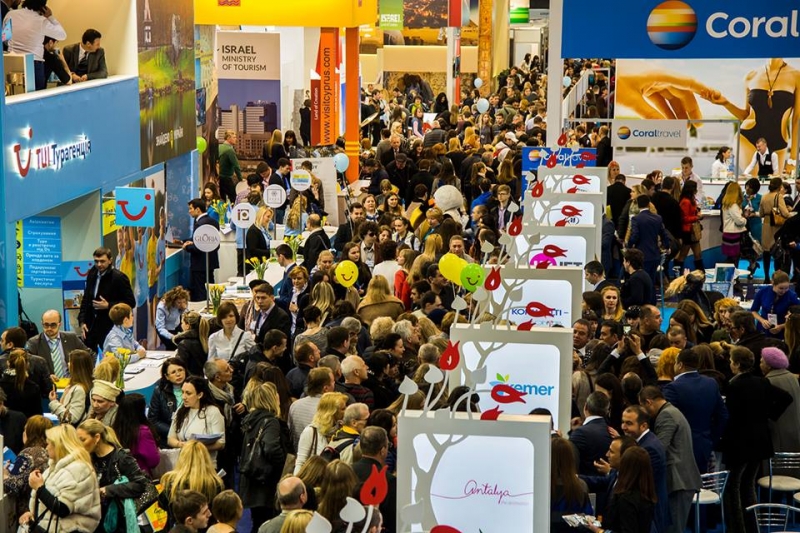 For many years, UITT has been the most significant large-scale event in Ukraine's tourism sector, bringing together under one roof both national and international tourism industry professionals, representatives of government bodies, the media, hoteliers and carriers.
Each year, UITT opens new horizons for cooperation and attracts more and more foreign partners and representatives. Countries and destinations such as Albania, Argentina, Bulgaria, Georgia, Hungary, the Dominican Republic, Egypt, Italy, Israel, Spain, Catalonia, Cyprus, Cuba, Malta, Slovakia, USA, Thailand, Tunisia, Turkey, Ukraine, Montenegro, and others have already confirmed their participation. For the first time, regions of Turkey (Alanya, Belek and Manavgat), and luxury hotels Sussesi Hotel, Titanic Hotel, Regnum Hotel, Litore Hotel, Cornelia Hotel, Liberty Hotel, Stone Hotel, Crystal hotel and many others will have their own individual stands. Among elite Ukrainian tour operators exhibiting will be Coral Travel, Elite Service and Xclusive Travel, as well as key tourism industry operators TUI Ukraine, Anex Tour, Feeria Mandriv, Sonata, GTO, IT-Tour and others.
Domestic tourism continues to develop successfully. Participants of the UITT hospitality forum will demonstrate their tourism opportunities for the coming spring-summer season: interesting offers for beach holidays, mountain recreation, excursions and sightseeing.
It is worth noting, that UITT 2016 is officially supported by the United Nations World Tourism Organization (UNWTO) and the Department of Tourism and Resorts of the Ministry of Economic Development and Trade of Ukraine. The Department of Tourism and Resorts will assist with the Ukrainian national stand; a specially developed project presenting tourist regions and cities, commercial structures, public organisations, associations and alliances, and offering support on how to organise holidays in our country.
In order to further develop domestic tourism, the Ukrainian Ministry of Economic Development and Trade and the Department of Tourism and Resorts will hold meetings with representatives of Ukrainian regions as well as a number of specialised events on branding for regions, categorising tourism infrastructure objects, excursion services and much more throughout the exhibition.
For the first time at UITT 2016, the Airports of Ukraine Association of Civilian Aviation will hold a conference entitled Prospects for Developing the Air Transportation Market in Ukraine, the CIS, and Central and Eastern Europe.
UITT continues to develop business tourism. Premier Expo in cooperation with the Business Travel Association will run a MICE conference dedicated to key issues in business and incentive tourism.
The exhibition programme also includes a round table discussion on Innovation and the Best Solutions for Adventure and Eco-tourism, organised by the Ukrainian Association of Adventure and Eco-tourism with participation from the Ministry of Ecology and Natural Resources of Ukraine and the Department of Tourism and Resorts of Ukrainian Ministry of Economic Development and Trade.
Exhibitors and visitors will be able to attend the round table discussion on A Strategy for Developing Tourism in Ukraine, organised by the Ministry of Economic Development and Trade of Ukraine, the Department of Tourism and Resorts, the Kyiv City State Administration and the Ukrainian Tourism Development Center.
Each year, UITT presents the development of business franchises in tourism. Exhibitors and visitors will receive practical advice on establishing business contacts, and Coral Travel, TUI Ukraine, Sonata Travel and Feeria Tour operators will talk about how to open a franchise office. This year, the special Buyers Programme has been designed for representatives of travel agencies to conduct meetings with leading tourism market companies for the purpose of business development.
Day 3 of the exhibition, 1 April, will be open to tourists, visitors to UITT 2016 will find many interesting offers and surprises from exhibitors.