Transavia teams up with Tikkie
Starting Tuesday, Transavia offers passengers an even easier online payment option. For the next three months, the airline will be carrying out a pilot with the innovative payment service Tikkie. Transavia is the first company to offer its passengers Tikkie as a payment option.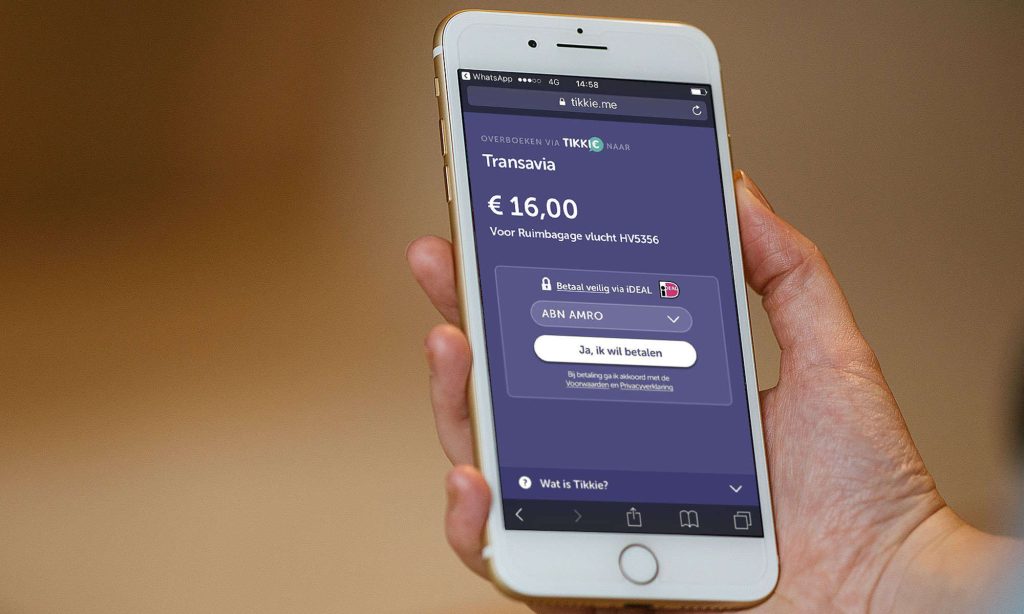 Easy payment through social media
Since Transavia introduced customer contact via WhatsApp in 2015, the number of inquiries has increased tremendously. Every month, more than 10,000 customers contact Transavia via WhatsApp and Facebook Messenger. Passengers who have booked a flight and want to additionally purchase luggage or a seat are now sent a Tikkie payment request. This lets the customer pay by Tikkie immediately while 'apping'.

The addition of Tikkie as a payment service is in keeping with Transavia's goal to offer passengers the perfect digital experience. Erik-Jan Gelink, Head of Commercial at Transavia, explains, "Our passengers feel very strongly about speed and convenience through technology. Thanks to Tikkie, our payment process is now a little easier."

Frank Verkerk, Chief Digital Officer at ABN AMRO, comments, "I think Tikkie is ideal for a company like Transavia. After all, airline travellers are mobile by definition. We believe that the Tikkie payment service fits in perfectly with this and makes the travel experience a little more pleasant."
Due to its user-friendliness, Tikkie can be implemented in the Transavia service package in a variety of ways. The next few months will show whether the additional service is a success. The airline will then decide whether or not to further expand the Tikkie payment option.