TIR-TransUkraine 2017- officially open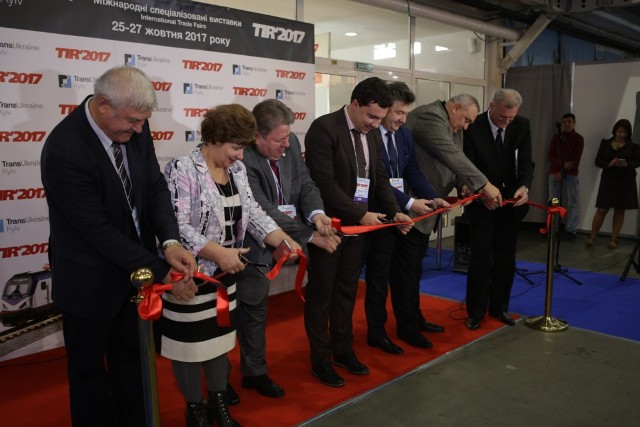 Today, we had a great opportunity to see the official opening of the largest, specialized, international exhibitions of commercial transport, logistics, infrastructure and warehouse TIR-TransUkraine 2017 in Ukraine.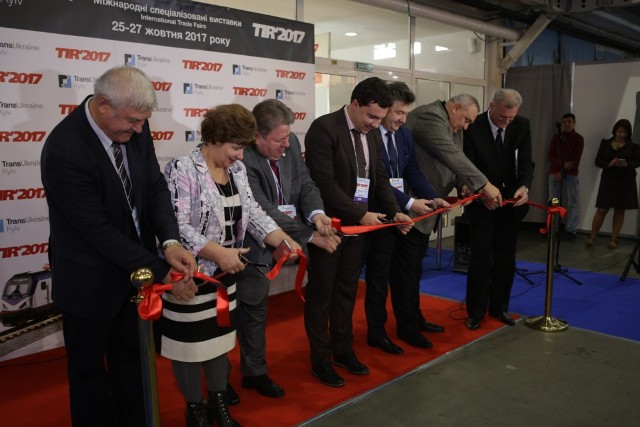 Almost 70 companies from six countries came to Kiev to present innovative logistics practices, transportation and forwarding services, automation of warehouse processes of loading and unloading operations on all types of transport, as well as a variety of commercial equipment, spare parts and equipment.
The honorary guests of the exhibition took the floor to speak at the official opening of the event:
Deputy Minister of Infrastructure of Ukraine Victor Dovgan
President of UkrVneshTrans, FIATA Vice-President – Oleg Platonov
President of the Association Ukrainian Logistic Alliance – Maria Grigorak
General Director of the Association "Port Community" – Vasily Zubkov
President of the Association of International Automobile Carriers of Ukraine – Leonid Kostyuchenko
The head of the international exhibitions TRIR-TransUkraine 2017 – Yuri Ershov
The guests of honor congratulated all the participants of the event, wished good speed for the development of business, new business contacts and contracts, and noted the importance of the TIR-TransUkraine 2017 site and the unique business program of exhibitions for the development of the transport and logistics industry in Ukraine, technology and international trade.
First, this is the International Seminar "Simplification of procedures and optimization of solutions for international supply chains of goods" with the participation of specialists and experts from the Ministry of Economic Development and Trade of Ukraine, the State Fiscal Service, the Ukrainian National Committee of International Trade and other industry professionals.
Discussion conference "Logistics Practices. Prospects for the development of the market of transport and logistics services ", in which representatives of transport and logistics companies with leading manufacturers and suppliers of spare parts and components take part.