At Kharkiv Airport on October 20 took place Kharkiv Airport Run. This was the second running race on the territory of Kharkiv International Airport. The first one was held last year, at that time about 300 professional athletes took part in it.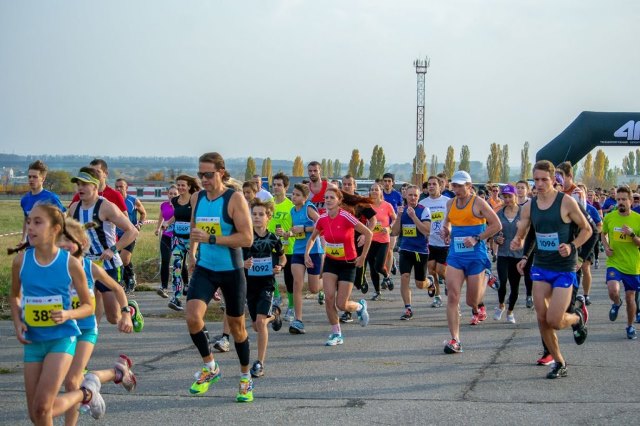 This year 637 runners, professional athletes, and amateurs became participants of the race. They ran a chosen distance — from 5 or 10 kilometers. The age of participants began from 6 years old. On the day of the race the old runway turned into a running track — the territory was fenced, the starting and finishing arches and water points were installed.
The best result at a distance of 10 kilometers among men — a record 29 minutes 57 seconds — showed Ruslan Savchuk the representative of Ivano-Frankivsk. The best result on 10 kilometers race among women was demonstrated by Tatyana Vilisova the representative of Novomoskovsk — 34 minutes 33 seconds.
At a distance of 5 kilometers, won the representatives of Kharkiv. Mikhail Parfenov ran the fastest among the men with a result of 16 minutes 33 seconds, and Olga Donchenko, she finished first among the women with a result of 19 minutes 16 seconds.
The winners of the race received medals, cups, and gifts. The winners of the main distance of 10 kilometers won flight tickets to both ways for any desirable destination from Turkish Airlines.