The Passenger Flow of Kharkiv Airport Increased by 26% in Six Months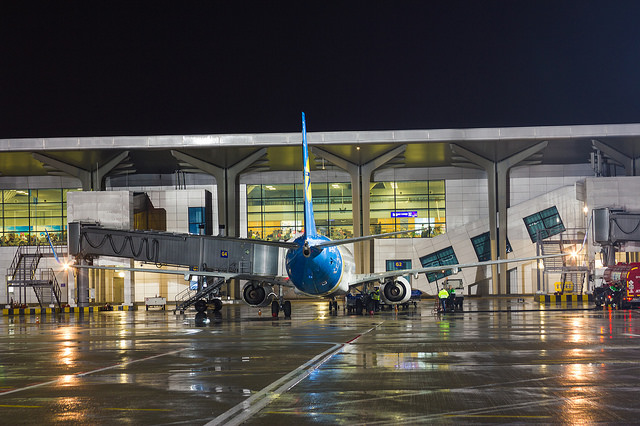 The passenger flow of Kharkiv Airport increased by 26% during the first two quarters of 2019 and reached 552.6K passengers. During the same period last year, 440.2K people used air travel services. A total of 2 478 flights were performed via the airport.
In June, the passenger flow comprised 124.4K people, reflecting an increase of 9% as compared to the similar period in 2018. In June, 21.9K people used domestic services, and 102,5K people used international ones. Top destinations were Antalya, Kyiv, Istanbul, Sharm-El-Sheikh, and Vienna.
Besides, many flights were opened and resumed in June. Low-cost airline company SkyUp Airlines opened four regular destinations from Kharkiv Airport. Thus, on June 2, flights to Odesa and Rimini were opened, on June 4 – to Kutaisi, and on June 14 – to Paris. In addition, Ryanair opened its first destination from Kharkiv Airport, having launched flights to Krakow on June 17. For the first time ever, direct flights to Paris and Krakow became available for Kharkiv citizens.
Holiday period favored resuming of seasonal flights. Aside from popular Turkish and Egyptian destinations, such destinations included Saloniki (Greece), Batumi (Georgia), Beirut (Lebanon) and Tivat (Montenegro). The tickets to flights from Kharkiv can be ordered in the airport booking office, which can be reached by calling 0 800 303 803.
June was also marked by the important piece of news – Kharkiv Airport was the first in Ukraine to complete the certification procedure under the new rules that fully meet the European standards. We obtained a certificate for an unlimited period and proved our compliance with all existing regulations.
Comments Off

on The Passenger Flow of Kharkiv Airport Increased by 26% in Six Months