The Lions Club of Kiev supports Seychelles Candidacy for the post of Secretary General of the UNWTO
The Lions Club of Kiev in the Ukraine has followed the example of the Seychelles Lion's Club and calling on their Members to push the Seychelles Candidacy for the post of Secretary General of the UNWTO (United nations World Tourism Organisation).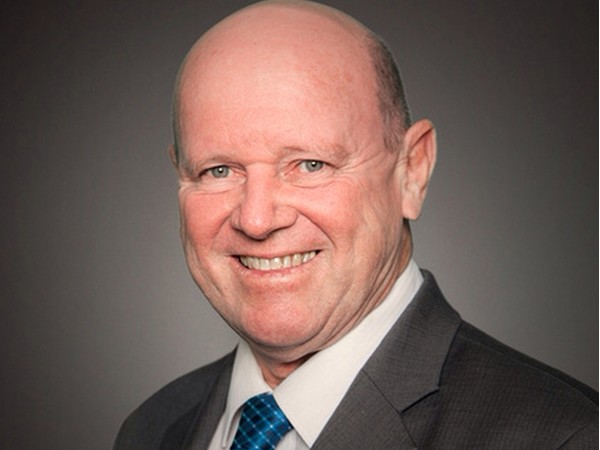 The Lion Club Members of these two Clubs are also calling on Members of the Executive Council of the UNWTO they know to express their support for Alain St.Ange, the Seychelles Candidate.
This move by the Lion's Club of Kiev in the Ukraine is interesting for St.Ange of the Seychelles who has seen more European Tourism Institutions move forward to support him. Already endorsed by Fred W. Finn, the World's Most Travelled Person as per the Guinness World Records and the Ambassador Honourable Representative of Georgian National Tourism Administration, St.Ange received during the ITB Tourism Trade Fair in Berlin Germany the support by Lela Krstevska of the Government of Macedonia's Agency for Tourism.
Macedonia said that one of the main reasons for their endorsement of the Seychelles Candidate was his immense experience and positive attitude, which they believe is really important in maintaining the high profile and respect that UNWTO has achieved in recent years, not only in the tourism industry but across a broader spectrum that will pitch UNWTO to a new position that will help to unify the industry. The Macedonia Representative also said that the tourism industry provides rewarding and important employment opportunities for women in developed and developing countries and that this helps to provide women with economic independence and empowerment and strengths their position in society. "As a woman myself I am convinced that Mr St.Ange will help the gentler sex and will drive initiatives that improve the position of women even further. I would be more than happy to assist him with this" Lela Krstevska of Macedonia said.
On his part Fred Finn, the World's Most Travelled Person as per the Guinness World Records and the Ambassador Honourable Representative of Georgian National Tourism Administration said in his endorsement that he had known Alain for 20 years or more from when he was in the hospitality industry in Seychelles, and that he had worked alongside this passionate man with vision. "I have been a follower of Alain's career; his success is a tribute to his hard work. I have been delighted to write about him in OK Magazine, talked on TV shows and, in leading newspapers around the world to talk about Seychelles. Alain has inspired this love of Seychelles not only in me but so many around the world. I now list Seychelles, because of Alain's interest in me all those years ago, as one on my favourite destinations in everything I write and talk about. I can think of no better person to become Secretary General of the UNWTO than this hardworking, dedicated, talented professional so that he may continue to succeed in his Tourism visions on your much bigger stage" said Fred Finn.
From Europe, CONDOR, the German Airline of Germany has also echoed support for St.Ange of the Seychelles. Dr Jens Boyd, the Commercial Director Long Haul for Thomas Cook Group Airlines Condor Flugdienst GmbH came out with his support for the Seychelles Candidate Alain St.Ange for the post of Secretary General of the United Nations World Tourism Organisation (UNWTO). Dr Jens Boyd of Thomas Cook Group Airlines Condor wrote:- "As a leading European Leisure Airlines Group, we are happy to share our experience in working with former Minister Alain St.Ange of the Seychelles, with whom we were able to successfully grow tourism flows from Central Europe to his home country, and to the Indian Ocean Islands in general. Alain has built an efficient national tourism board organization, established several events to draw global attention and rallied all local agencies and interest groups behind the objective of bringing more tourists to Seychellois shores. The best tourist leaders are working along the same lines, and this certainly puts him in the top league by global comparison. What has set him apart from even that crowd in our eyes is an all-encompassing view to tourism development that does not stop at his own shores. Alain was actively promoting trips across multiple Indian Ocean Island nations or combinations with mainland Africa, seeing the benefits that a bigger Indian Ocean tourism can bring to all islands. The Vanilla Islands initiative is a pinnacle achievement in that respect; and with the help of Alain and that initiative we were also able to increase out capacity to Mauritius. Furthermore, as direct air access is and remains a critical part to developing tourism, Alain was an attentive listener and driver of a new national air services regime that allowed not only us, but also other carriers to build new air connections to the Seychelles. His willingness and ability to identify the critical issues, to discuss them with the various private and political parties, and to find mutually agreeable solutions in a broader context have set him apart from most other tourism leaders we work with. Not least his personality and energy were a key building stone in this success" said Jens Boys of CONDOR.
From Bulgaria, the ICCO President Maxim Behar on his part said that Alain St.Ange is the perfect candidate for Secretary General of UNWTO. ICCO, the largest Public Relations community on the world having 48 countries from all continents with more than 3000 firms said:- "I know Alain St.Ange as perfect professional who understands every single small detail in the tourism business, but also has a wide vision on the whole world and knows how to make this business much more efficient and result oriented. I fully agree with Alain that the tourism business must be much more united and to work for better environment, to emphasize on cultural heritage and specialized travels. But also – Alain is a great personality, he united not only businesses and countries, he united people and ideas and this is one of his greatest advantages", Maxim Behar said.
Johnny Rohregger , the 'King of Travel from Germany' as he is known in the tourism and travel world has also come out to endorse Alain St.Ange, the Seychelles Candidate for the position of Secretary General of the United Nations World Tourism Organisation (UNWTO). In a letter the King of Travel writes:- With pleasure I think on the Seychelles which are stuck on your name. You have been and still are the best representative of your country. Charming and positive you invite the world to visit the islands Seychelles. I will never forget the heartiness welcome on Denis Island with the red flower carpet. No wind allowed to blow it away. The friendly laughing faces off your staff who gave a really feeling of welcoming. You continue many more surprises and I don't get tired to recommend your Denis Island on my travelling, to friends and ex-clients. King Johnny goes further to add "Success and luck, we recommend you on our side"
"Tourism for all" without discrimination was the message being pushed as GIHP, the important lobby group for the involvement of the Physically Handicapped of France who also threw their support behind Alain St.Ange for SG of the UNWTO. In the french City of Paris, Gilbert Lamory took time to address the press about discrimination in the world of tourism. Gilbert Lamory, the Vice President responsible for Development for GIHP (Groupement pour l'insertion des personnes Handicapees Physiques) of France said that a lot could still be done to respect those who are physically handicapped. Gilbert Lamory on behalf of the GIHP presented Alain St.Ange with a letter of endorsement, and also copies of the GIHP's Worldwide coordinated call for support for St.Ange. Mr Lamory, who has been a for a number of years the advisor and instructor at the Federation National des Offices du Tourisme et Syndicats d'Initiative to push forward the plight of the handicapped, spoke with emotion to the press present at the presentation of the GIHP letter of endorsement to St.Ange. "There is still a lot to do in many countries for the handicapped persons to travel freely " he said before adding that in 2017 the handicapped population of the world had the opportunity to help get someone elected to the post Secretary General of the UNWTO who was particularly concerned of the concept of tourism for all. "In effect the election of the new Secretary General of the UNWTO that will be taking place in May will have amongst the candidates Alain St.Ange, who is clearly concerned by the facilities available for those falling in the grouping of handicapped travellers" Gilbert Lamory said.
"Memo Planet" the French Company promoting International Tourism also wrote to say that they were standing behind Seychelles Candidate St.Ange for Secretary General of the UNWTO. "We have known Alain St.Ange as Minister responsible for Tourism, Civil Aviation, Ports and Marine and even before that when he only had the Tourism and Culture portfolios and admired his passion for tourism. This is why, as a known tourism professional video company we are writing to publicly endorse him as the candidate for Secretary General for the United Nations World Tourism Organisation (UNWTO). Mr St.Ange could never understand NO, and always wanted to find solutions. He believed in working beyond borders and coined many tag-lines to attach the lndian Ocean Islands together and also these lovely islands with mainland Africa. We know, and many of my professional photographers share our views that Alain St.Ange is so well suited for the United Nations position, which is why we are today endorsing him from the 'tourism at large' community" said Remi Voluer of My Lovely Planet.
Today it is the Lion's Club of Kiev of Ukraine to come out. "On behalf of Kyiv Lions Club, it is my pleasure to endorse Alain St.Ange, former Minister of Tourism, Ports, Airports and Culture of Seychelles for the position of Secretary General of UNWTO.
Kyiv Lions Club is indebted to Alain St.Ange for his friendship to Ukraine and to Kyiv Lions Club in particular as with his involvement Seychelles tourism has provided an invaluable contribution to our fundraising activities. His involvement has helped us raise money for many worthy causes while at the same time bringing Seychelles to the notice of many in Ukraine. Those who have travelled to Seychelles have all come back full of praise for the tourism wonder that Alain St.Ange has built in Seychelles.
His proven track record of uniting tourism, cultural understanding, and business with worthy causes shows a man of repute and sincerity, a person fit and proper to serve as Secretary General of UNWTO. On behalf of Kyiv Lions Club, I wish Alain St. Ange luck and look forward to welcoming him in Kyiv in his new role" said Karen-Marie Kragelund, Kyiv Lions Club President in the Ukraine.
The Seychelles Candidate has amassed a long list of endorsements from Africa, Asia, Europe and from the rest of the World. "I prefer to let the world of tourism say what they think of me instead of me telling the world what I have done. The world at large know that I have been a hands-on Minister of Tourism and delivered for this industry. It was not talk but action by a leader who remained a friend of the industry pushing for tourism for all without discrimination" said Alain St.Ange, the Seychelles candidate for SG of the UNWTO