Ryanair Launches Kharkiv-Krakow Flights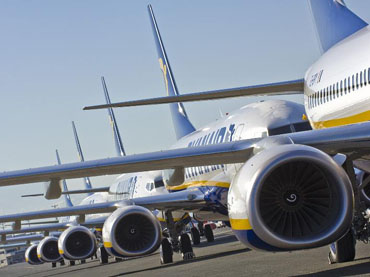 Ryanair launched Kharkiv-Krakow flights on Monday 17, June. The flights to the Polish city will be carried out twice a week – on Mondays and Fridays; departure time – 1:25 PM. The ticket prices start from 581 UAH excluding baggage fee. The tickets are available on the website of the airlines ryanair.com and in the airport booking office, which you can reach by calling 0 800 303 803.
The Irish low-cost airline Ryanair provides flights to more than 1800 destinations between 215 airports of 37 countries. The airlines' fleet comprises of more than 400 aircraft. Cooperation between Ryanair and Kharkiv Airport started this year, and Kharkiv-Krakow destination was the first on the general route map.
In October, the company plans to launch regular flights to Poznan (Poland) and Vilnius (Lithuania). The flights to both cities will be implemented twice a week. Tickets are on sale now.
Comments Off

on Ryanair Launches Kharkiv-Krakow Flights