Reikartz Mariupol received an award from Booking.com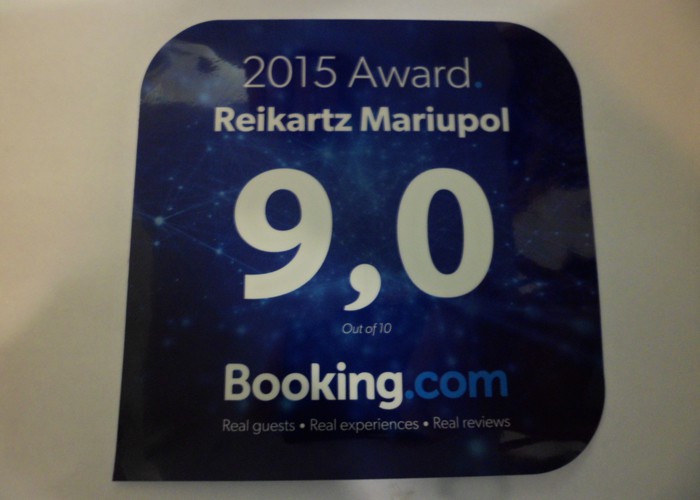 Reikartz Mariupol hotel became Award Winner 2015 for remarkable customer reviews in 2015 Award Winner – the annual award, which is awarded by Booking.com hotels.
Candidates for the award may be only those hotels that were rated not less than 8 points.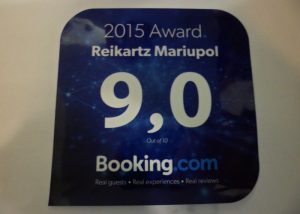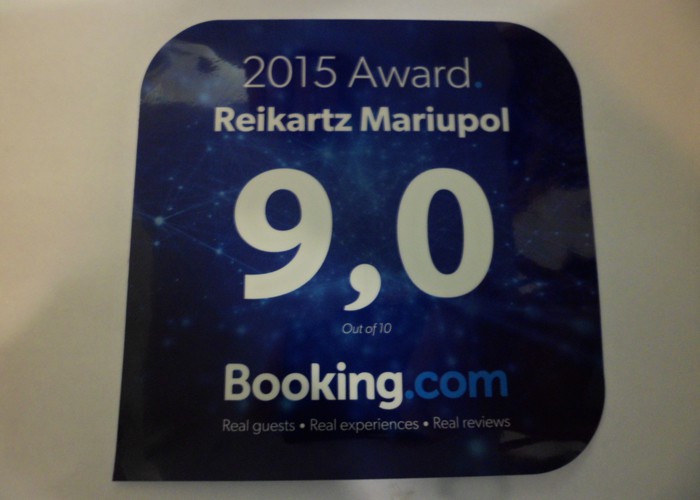 «This award shows the result of our work. To get this high score is an honor for us and we are proud of it! Our friendly team is happy that the guests from around the world appreciated our concern for their comfort! Feedback from our guests give us the strength to improve, improve their professional skills and continuously improve the level of service!» – says deputy hotel manager Eugenia Shvedun.
Reikartz Mariupol hotel is located in the city center, within easy reach of the main sightseeing of the city, a 5-minute drive from the train station. A feature of the hotel is its color scheme: each floor of the hotel is made in a different color that predominates in the interior.
The hotel staff thanks the guests for the good reviews and is proud of the work done.