Radisson Blu Hotel to open in Geneva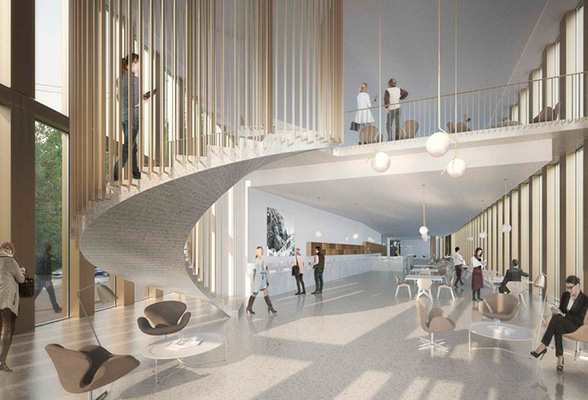 The Rezidor Hotel Group, one of the fastest growing hotel companies in the world and a member of Carlson Rezidor Hotel Group, is pleased to announce the signing of the Radisson Blu Hotel, Geneva in Switzerland. Four Swiss Radisson Blu hotels are already in operation at Zurich Airport, Basel, Lucerne and St. Gallen. Late 2016 also saw a Radisson Blu topping out ceremony in the Alpine resort of Andermatt.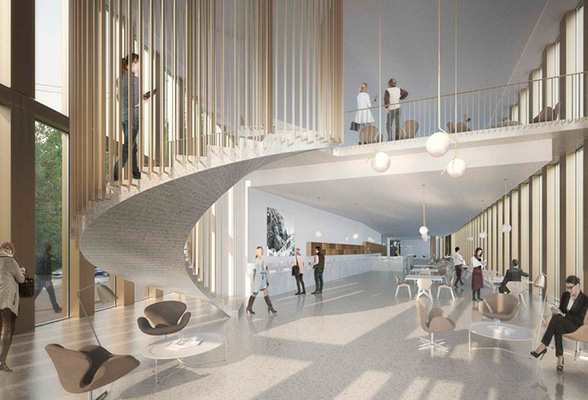 The new Radisson Blu Hotel, Geneva will be strategically located between the city center and airport and is scheduled to open in 2021. The Geneva-based HRS Real Estate company will be responsible for the development and realization of the project. Burckhardt+Partner, one of Switzerland's leading architectural and planning enterprises are appointed architects of the building. The business and conference hotel will offer 250 modern guestrooms and suites, embracing the brand's dynamic new "BluPrint" interior design scheme. "BluPrint" combines typical design classics with made-to-measure furnishings and fabrics, adapted to local aspects of architecture and culture.
The new Radisson Blu also features a spacious 350m2 ballroom, eight meeting rooms and eight top-quality boardrooms, all inter-linked and easily accessible via a centrally-situated foyer. The extensive conference facilities reflect the new hotel's strong focus on the business travel market and event tourism. Other attractions will include an all-day-dining restaurant, hotel bar and lounge with complimentary offers, as well as a 600m2 health zone with a fitness center and wellness spa area.
We have been eyeing a strategic asset in Geneva for a long time and we are delighted with our latest addition," says Elie Younes, Executive Vice President & Chief Development Officer of The Rezidor Hotel Group. "As headquarters of United Nations and the Red Cross, Geneva is a global hub for diplomacy and banking. This project fills one of the strategic geographic white spots in Europe and will further strengthen our leading presence in Europe with our upper upscale brand, Radisson Blu. We are grateful to our Swiss partners and investors for the trust and confidence they have shown in Rezidor to bring this beautiful hotel to Geneva."