The hotel chain Premier Hotels and Resorts will be expanded soon by a new member – an apart-hotel near the Bukovel tourist complex. The facility is under construction and will be transferred to management under the Premier Resort Hotel brand, as the parties have signed a contract of intent.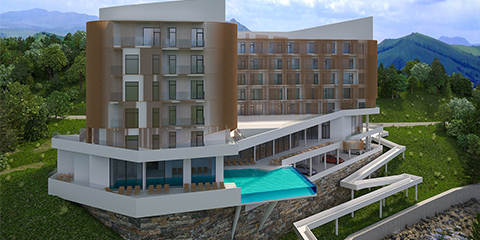 The expected opening date for the apart-hotel is first quarter of 2019. The hotel has 80 apartments of different categories, a restaurant, a multifunctional conference hall and a fitness center with an all-season swimming pool. Apart-hotels is a new format in the real estate market of Ukraine, which involves individual investors, provides an opportunity for private individuals to become the owner of apartments in the hotel and make a profit from the investment object.
At the moment, Premier Hotels and Resorts provides technological support for the construction of the hotel and coordinates the issues related to the design and assembly of the hotel to meet all international and local requirements for apartments with hotel services. In the future, Premier Hotels and Resorts will conduct a centralized rental of apartments, operating activities of the hotel and a full room service in accordance with the company's standard.