Premier Hotels and Resorts renewed Kids Club Program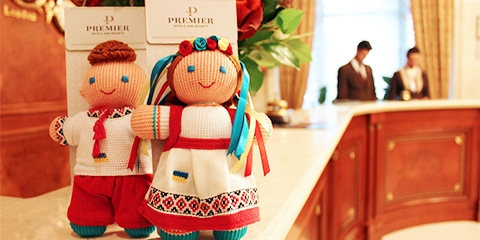 Are you going for a trip with your child? Managers of Premier Hotels and Resorts did everything so that you and your child feel supreme comfort and coziness during your stay at the hotel and have only the most pleasant memories left from your visit.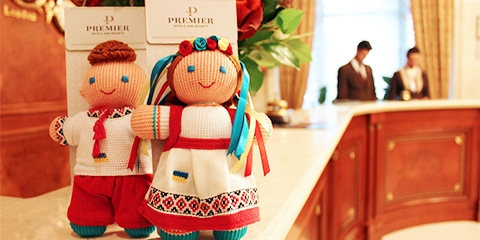 That why we renewed our chain Premier Kids Club program that was created to turn the little guests' stay at the hotel into a joyful, bright and exceedingly pleasant adventure. At Premier Hotels and Resorts every child is a VIP guest. Right upon arrival children receive bright cards that can be signed and sent to friends or to the grandparents. Also, it will be a pleasant surprise to receive a free drink for a child or a branded fluffy toy. Ukrainochka and Kozachok puppets, which represent national traditions and culture, are exclusive products of Premier Hotels and Resorts. They are hand-made from natural hypo allergic materials that ensure complete safety and give pleasant tactual sensations.
There is a special children menu in the restaurant. Little gourmands can choose a dish according to their tastes, including Uncle Scrooge favorite sandwich, Neptune present, or the Miracle island. While their parents are busy, children can watch cartoons on TV or DVD. And when you have a business conversation at dinner or just want to take a rest with a glass of wine, your child can put his/her creative skills to work using the coloring book and crayons they can get in the restaurant or at the bar.