New research reveals most unpopular Christmas presents
When it comes to Christmas not all presents are welcome as the British public reveal that bad perfume (16 per cent) and socks (21 per cent) top the list of gifts they'd rather not receive, according to research by Virgin Trains.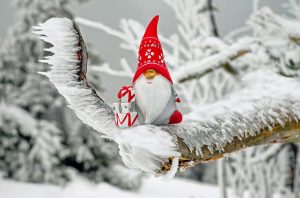 Women revealed their worst presents are kitchen utensils (13 per cent), scarves (12 per cent), slippers (12 per cent) and jumpers (11 per cent). While making up the top five list of the most awful gifts men have received are jumpers (19 per cent), handkerchiefs (19 per cent), slippers (16 per cent) and underpants (15 per cent).
The survey of 2,000 members of the public also revealed that the worst gift giver is their mother-in-law with one in six (17 per cent) saying they hate what she gives them, whilst the same amount also complained that their best friend is a terrible gift giver. An additional 16 per cent of the population moan that their partner gets them awful presents and 10 per cent think their mum is clueless.
Ahead of Christmas Virgin Trains themselves gave away gifts, after making a life-sized replica of the iconic Azuma train at King's Cross out of presents, with some lucky passengers getting to take a present home – here's hoping there weren't any pairs of socks in there!