LOT to connect Kharkiv and Warsaw
Starting March 1st, passengers flying from Kharkiv will be able to visit Warsaw and many European and Polish destinations on board LOT Polish Airlines planes! LOT offers them a wide and convenient flights network, excellent service, efficient and comfortable transfers in LOT's hub in Warsaw, and the shortest travel time to many destinations in Europe.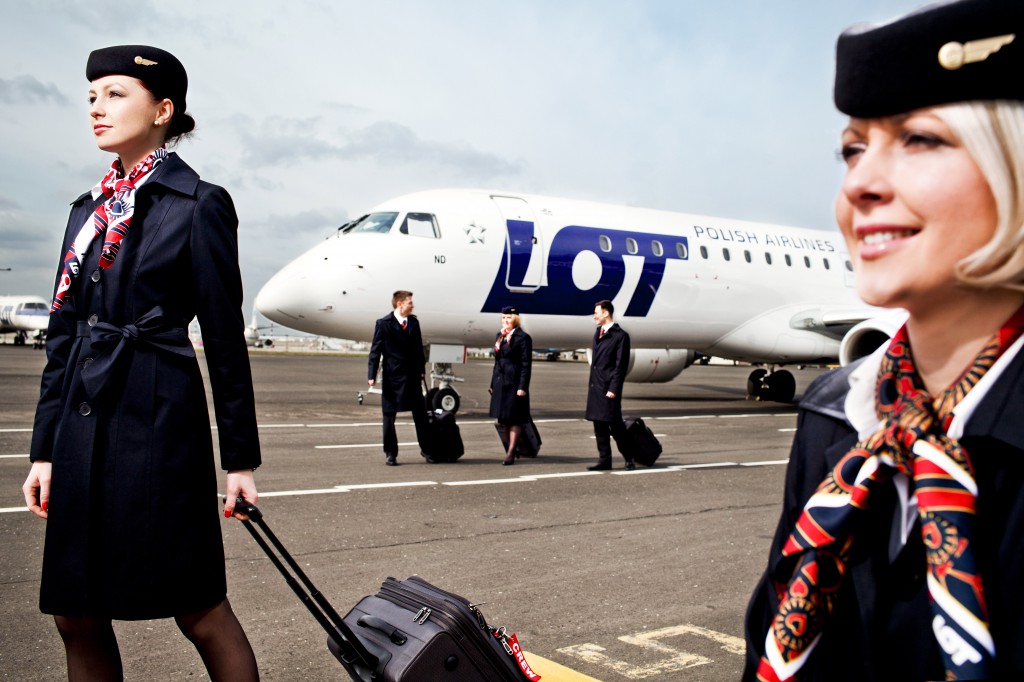 Passengers' demand in Kharkiv is to have short and convenient connections to the most interesting and popular European routes, including Warsaw, Stockholm, Zurich Dusseldorf, Prague, London, Amsterdam, Paris, Geneva, Copenhagen, Brussels, Hamburg. Up till now, no other airline has offered such a complex offer of products and connections via a comfortable, modern HUB in Warsaw, where LOT offers the transfer time as short as 35 minutes for passengers departing from Kharkiv!
"LOT responds to the passengers' needs, and understands that they deserve to have a wide choice of destinations, which they can reach within just two hours flight to Warsaw and 35 minutes transfer in Warsaw. Only LOT can offer 35 minutes connecting time for passengers traveling from Kharkiv to Copenhagen and 40 minutes connecting time for passengers travelling to Milan! Current proposal of other airlines operating from Kharkiv is not enough and other hubs are located far away. We believe that passengers will fall in love with our service and this will make us the first choice airline in Kharkiv" – says Marcin Celejewski, LOT's CEO.
LOT will operate flights to Kharkiv with modern Embraer jets 5 times a week. Departure from Kharkiv is scheduled to offer the best possible connectivity to North America and Europe. LOT's Warsaw hub will be the only hub in Western Europe for passengers travelling to and from Kharkiv to offer the best connectivity to destinations such as New York, Chicago, Toronto and Beijing!
Embraer jets are, by the way, beloved by passengers for spacious cabin and no middle seat. LOT is the only airline operating from its Warsaw hub to offer as much as three service classes adjusted to needs and expectations of different groups of passengers on short haul, European flights. LOT Business Class means all priorities at the airport, business lounge access, personalized service, gourmet meals and drinks served on porcelain tableware and a seat next to you blocked for your comfort. LOT Premium Economy Class gives you priority check-in and boarding, enriched meal and drinks service and a seat at the front of the cabin. LOT Economy Class offers a reserved seat, complimentary refreshments and a wide choice of fresh food and beverages for purchase.
From March on, LOT will take passengers from Kharkiv to many Polish cities. Stop by Warsaw – nurturing over 400 years of pride as a capital, Poland's largest city and an economic, political, and cultural centre, or catch a connecting flight to Gdansk, Krakow, Rzeszow, Szczecin, Poznan, Wroclaw or Katowice to explore more of that beautiful Polish history and folklore!
"Resuming direct flights between Kharkiv and Warsaw is of great importance both for developing business relations between the two countries and for tourism. Proceeding from the experience that we already have, we can affirm with confidence that the demand for this air route is great. The interest of Ukrainian and Polish citizens to this direction remains invariably high. In particular, just in the last year alone, the Consulate General of Poland in Kharkiv issued over 65,000 visas. Therefore, we consider this direction to be one of the most promising." – says Vladimir Vasylchenko, Director General of International airport "Kharkiv".
Kharkiv will be one of the first destinations to open by LOT after formal completing the successful restructuring process. Together with Kharkiv LOT will launch several other exciting routes, such as Tokyo, Seoul, Barcelona, Zurich, Venice, Athens, Nice, Beirut, Ljubljana, Cluj-Napoca, Palanga and Kosice.