Saturday, October 21 the Kharkiv Airport Run took place at the Kharkiv international airport. It became the first run in Ukraine on the runway. More than 300 professional sportsmen and amateurs took part in the event, they ran for a choice of a distance of 5 or 10 kilometers.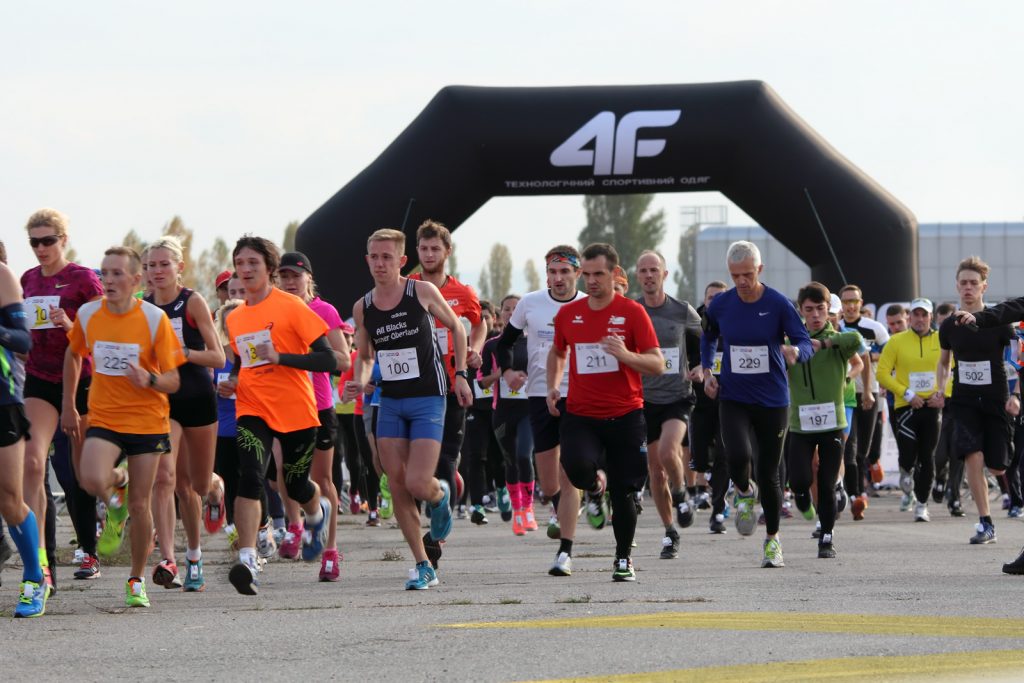 The best result of 31 minutes 19 seconds at a distance of 10 kilometers among men showed Dmytro Lashyn from Bila Tserkva, the champion of Ukraine in running for a similar distance 2014-2017. The second was Pavlo Oliynyk from Chernihiv with the result of 32 minutes 16 seconds — silver medalist of the European championship among policemen for 3 kilometers with obstacles. The third came Pavlo Veretsky from Mykolaiv with the result of 32 minutes 19 seconds — winner, and prize-winner of international starts. Thus, among the winners of the men's race, the Kharkiv citizens did not appear.
But the women's championship was won by the Kharkiv runners — the bronze medalists of the European Cup for 10 kilometers in the team event. Julia Shmatenko overcame the distance first — in 33 minutes 46 seconds. Olena Serdyuk became the second with a result of 34 minutes and 30 seconds. The third place was won by Darya Mykhaylova — athlete from Bila Tserkva, champion of Ukraine in cross-country, participant of the world and Europe championships. She ran the distance in 34 minutes 45 seconds.
Winners and prize-winners received medals, cups, and tickets from Turkish Airlines.
The Race Organizers is "Ukraine Sport Events" with the support of the Department of Family, Youth, and Sports of the Kharkiv City Council. The race took place on a segment of the old runway. The organizers are considering the opportunity to make the race annual.