Hydrofoil cruise boat launched service in Kiev
Kiev-based company relaunched a high-speed hydrofoil service  (ПоліссяONE) between Kiev and Kaniv, which was suspended 14 years ago. Distance between  Kiev and Kaniv could be covered in two hours with following 3-hour free time in Kaniv, famous for the oldest historical and cultural reserve in Ukraine.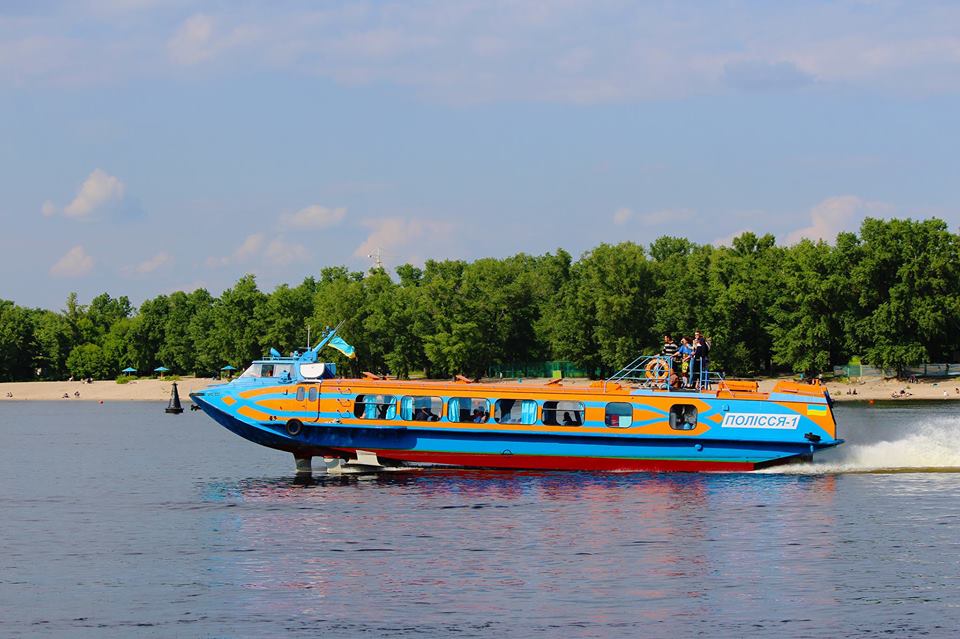 Hydrofoil Raketa, designed during the cold war, was under major overhaul during two years. The first voyage set sail on July 31, 2016. Renovated vessel can accomodate 53 passengers.
Ships will be used for the services to Kaniv that will be restricted to daytime. The vessels have all modern facilities and can cruise at a speed of 35 knots (about about 64 km per hour).
Besides trips to Kaniv, "Polissya-1" operates service to Mezhyhirya. Ticket to Mezhyhirya costs 300 UAH and to Kaniv -800 UAH. It includes transportation, a tour and lunch. This tour designed for all day.
In addition, boat offering Dniper cruises from Monday to Friday at 19:30 and on weekends at 17:00 and 19:30 from river port. The fares will be in the range of 150UAH, children up to 10 years – free.
Hydrofoil river boats and ferries with streamlined designs during the cold war period and into the 1980s. Such vessels include the Raketa (1957) type, followed by the larger Meteor type and the smaller Voskhod type.