Cathay Pacific signs exclusive car rental partnership with Hertz Global
Cathay Pacific today announced a new partnership with Hertz Global, which sees the globally-recognised car rental company become the airline's exclusive online car rental service provider. From today, Cathay Pacific passengers who make flight or travel package bookings online through its website – www.cathaypacific.com – can also enjoy significant discounts on Hertz Rent A Car basic car rental, starting with a special introductory offer of up to 20% off. In addition, Marco Polo Club members are eligible to receive complimentary car class upgrades, thereby ensuring peace of mind, convenience, great value and quality service.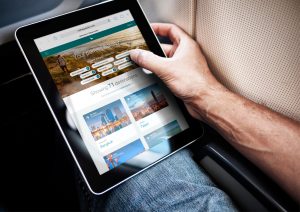 Hertz Global provides an industry-leading range of rental vehicles in around 10,000 locations worldwide. As a result of the new partnership, Cathay Pacific passengers will receive an automatic 5% discount on Hertz Rent A Car basic car rental, regardless of their destination of travel. The new agreement marks an extension of the long-standing partnership between Hertz and Asia Miles. Asia Miles members, who will continue to accumulate mileage through Hertz reservations (500 Asia Miles outside Asia; 250 Asia Miles within Asia), will receive price reductions of up to 10% on Hertz Rent A Car basic car rental.
Both Marco Polo Club and Asia Miles members can enjoy 10% discount on basic car rental and accumulate mileage through Hertz reservations. In addition, Marco Polo Club Green and Silver members will receive a complimentary one car class upgrade, while Gold and Diamond members will be entitled to a two car class at no extra cost, subject to availability.
Diamond members will also benefit from a 10% discount on vehicles from the Hertz Prestige and Fun Collections. Specific terms and conditions apply.
But there's more! To celebrate the new partnership agreement, Hertz Global is offering a time-limited promotion that will see Cathay Pacific passengers receive up to 20% off Hertz Rent A Car basic car rental at participating locations in the US, Canada, Europe, Australia, New Zealand and Asia. In order to be eligible for the special offer, passengers need to book their Hertz vehicle before 31 January 2017 and collect it between 1 January and 31 March 2017. Asia Miles members will earn up to 2,000 extra miles for every qualifying rental. Specific terms and conditions apply.
The Hertz Global partnership is the latest in Cathay Pacific's customer-focused, non-flight product offerings, which are available exclusively online via the airline's easy-to-use website, a popular one-stop-shop travel portal. In addition to flight bookings, passengers can make online reservations at over 200,000 hotels and resorts worldwide.
Furthermore, customers who purchase online travel packages (which include both flight and accommodation bookings) can buy travel insurance, choose to purchase an array of ground-based activities – including airport transfers, visits to sightseeing attractions and amusement park tickets – as well as portable Wi-Fi service rental for the duration of their stay.
Cathay Pacific Holidays Managing Director Roberto Abbondio said: "At Cathay Pacific, we care about our passengers' experience at every stage of their journey – from the moment they visit our website to make their booking until they reach their destination and beyond. This exciting new partnership underlines our commitment to a 'Life Well Travelled'. Providing our customers with more choice and convenience beyond our award-winning flying experience is very important to us and we are delighted to be teaming up with Hertz Global, a company that has built a well-earned reputation for world-class customer service."
Hertz Asia Pacific Vice President Eoin MacNeill added: "Becoming the exclusive online car rental provider of Cathay Pacific is a significant milestone in our longstanding partnership with the airline. The new exclusive multi-brand website we have launched for Cathay Pacific's passengers will allow them to find the car rental service that best suits their needs in just a few clicks. It is an honour for us to be able to continue to grow our relationship with such a prominent carrier, which, like us, is strongly committed to excellence in customer service. We are looking forward to offer Marco Polo Club and Asia Miles members even more exclusive benefits and to welcoming all Cathay Pacific passengers looking for convenience and reliable options when renting a car."