ANTONOV presented its current programmes at Paris Air Show−2017
Within a period between the 19th and 25th of June 2017, ANTONOV Company presented its current programmes at the 52nd Paris Air Show. The AN−132D aircraft−demonstrator had an international debut at the global aviation event. The was demonstrated on static display and as part of the show's flight programme. Test crew captained by Victor Goncharov, co−piloted by Bohdan Zagorulko and test engineer Volodymyr Nesterenko amazed with spectacular aerobatics. They demonstrated the aircraft's maneuverability.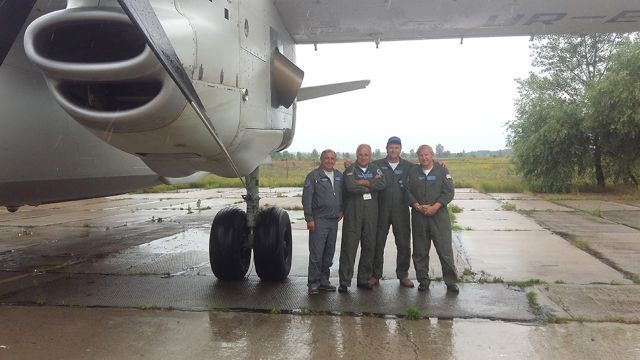 Partners of ANTONOV Company from Kingdom of Saudi Arabia worked efficiently to promote the aircraft.
ANTONOV Company's specialists conducted meetings and negotiations, which became a start point of a new cooperation and a basis for further development of international ANTONOV programmes.
In particular, Oleksandr Kotsiuba, President of ANtONOV Company, had a meeting with James B Bryson, President of Honeywell Aerospace, Europe, Middle East, Africa and India. The further interaction within the AN−132 programme were discussed. According to the manager of US company, «It was a very very productive meeting. We shall collaborating together for successful growth of AN−132. Our product technology complimenting into the AN−132 is a true partnership for the very efficient aircraft».
Negotiations with potential partners from Europe and USA as for development of after−sale support system of the ANTONOV aircraft as well as concerning vendor items delivery.
Capabilities of airplanes of the AN−148, AN−158 family, AN−178 and AN−132 transports were presented to aircraft operators from India, Canada, Turkey, USA.