ANTONOV Airlines works with Orbital ATK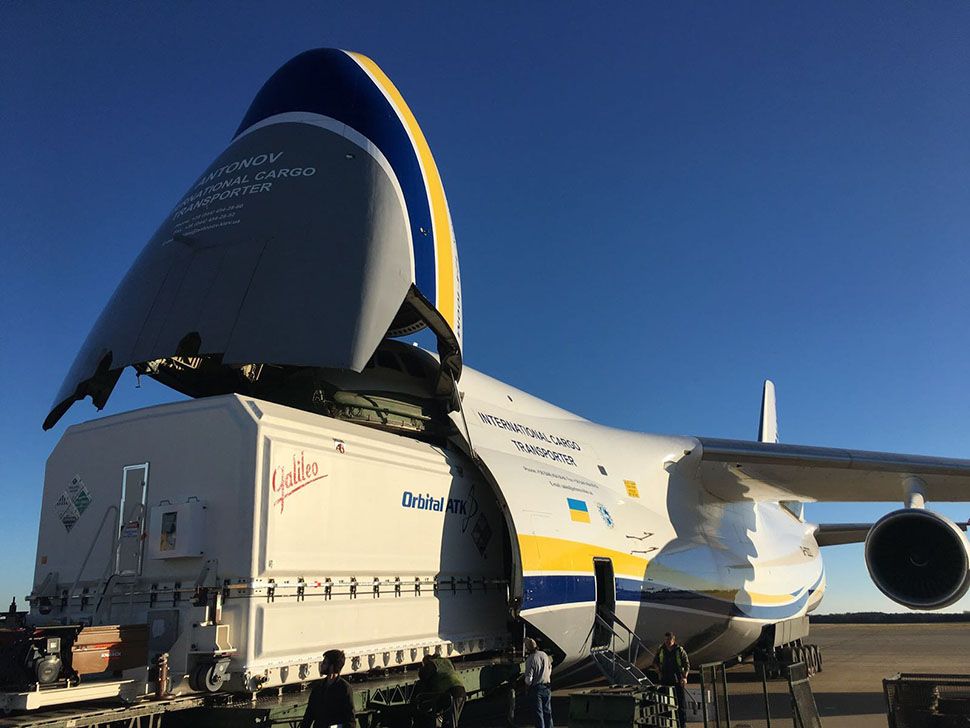 ANTONOV Airlines, which recently established a USA base in Houston, Texas as part of ongoing global expansion, has transported an outsized communications satellite for Orbital ATK.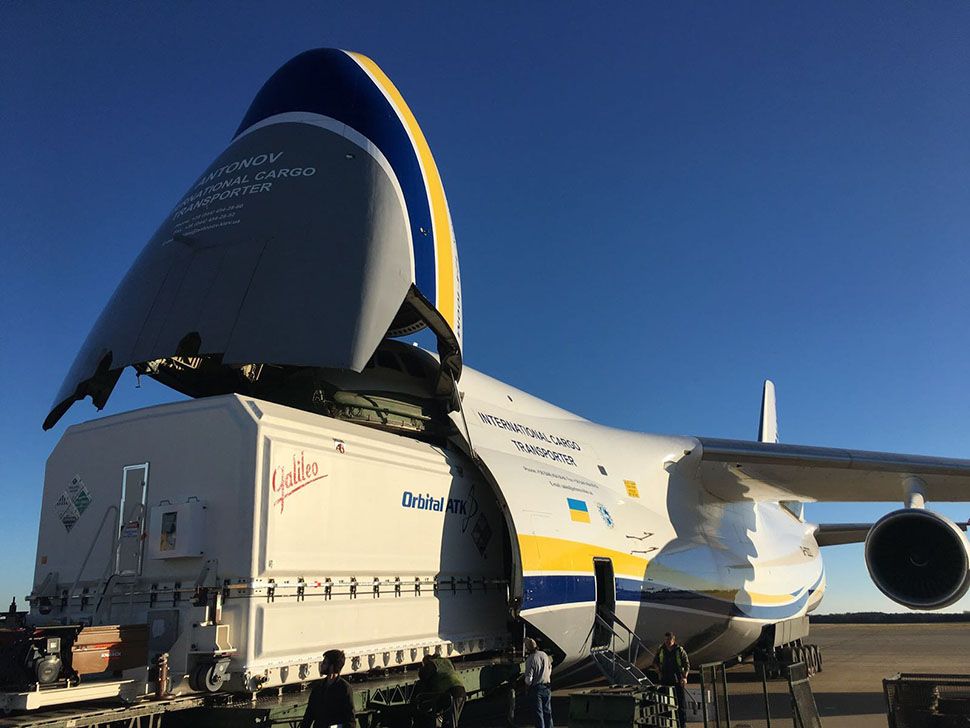 The Al Yah 3 Satellite, the first of Orbital ATK's GEOStar−3 satellite platform, was accommodated in a container that measured 11.4m long, 4.6m wide, and 4.1m high, and weighed 23 tonnes.
The cargo travelled from Washington Dulles International Airport, USA to Cayenne, French Guiana on board one of ANTONOV's seven AN−124−100 aircraft, which has a cargo cabin capable of accommodating such oversized cargo as well as a payload of up to 150 metric tonnes.
"Due to the size and weight of the cargo, we used a low−profile ramp system – specifically designed and manufactured by ANTONOV Company for the satellite and space transportation sector, to safely and efficiently load and offload the satellite," said Amnon Ehrlich, Director Sales – North America, ANTONOV Airlines.
"We are honoured to have been selected as the transport partner for this project, which further illustrates ANTONOV Airlines' commitment to its customers and excellence in delivering outsized high−value aerospace equipment worldwide.
"The aircraft returned to Washington Dulles International Airport with Orbital ATK's newly developed Galileo spacecraft container in order to accommodate another satellite transport requirement for Orbital ATK."