Alaska Airlines launches first West Coast commercial air service to Havana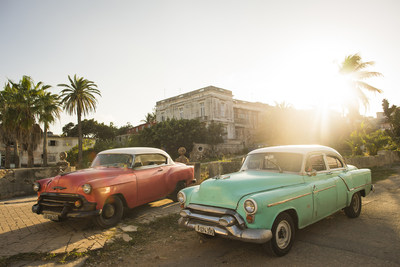 Alaska Airlines today launched the first regularly scheduled U.S. commercial flights between Los Angeles and Havana, Cuba.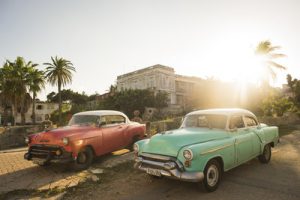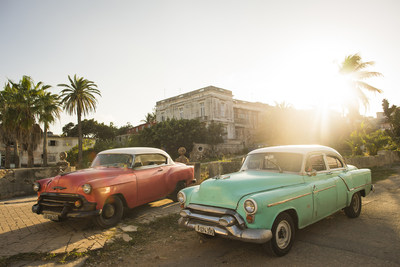 "LAX is America's gateway to the world — and today, an exciting new chapter in U.S.-Cuba relations begins at our airport," said Mayor Eric Garcetti. "I am thrilled to see the first-ever commercial flight from the West Coast to Havana take off from LAX, and grateful to Alaska Airlines for helping connect Angelenos with people and cultures from around the world."
Among the passengers onboard the inaugural flight are 50 political, business and cultural leaders from California and Washington state taking part in an educational and trade mission and who are eager to learn more about the island nation.
"We sometimes overlook the fact that air travel holds tremendous power to connect people and overcome boundaries," said Joe Sprague, Alaska Airlines' senior vice president of communications and external relations. "This new West Coast service is another historic step in opening up relations between our two countries and we're thrilled to host a delegation of trade, tourism and educational leaders to explore Cuba's capital city."
Joining the more than 20 economic, trade and educational organizations taking part in Alaska Airlines' Havana delegation are Sister Cities Los Angeles Chairman Tom Gilmore and President Fabiola Vilchez. The two will begin an initial conversation regarding a city-to-city relationship between Los Angeles and Havana. Also, representatives from the University of California Los Angeles' Center for World Health joined the trip in hopes of exploring U.S. medical trials for advancements in cancer and diabetes treatments developed by Cuban doctors and medical researchers.
One of the leaders participating in the trade mission is University of Washington President Ana Mari Cauce, the first Cuban-born leader of a major American academic institution. Cauce left Cuba when she was three-years old and went on to excel in teaching, scholarship and advocacy in the United States.
"I'm thrilled at this new spirit of openness and the opportunity for us to build greater ties with the people of Cuba," said Cauce. "We have much to share and learn about the Cuban people's work in health care and education. This visit is a high point for me personally and professionally."
Also participating in the trade mission visit is Bill Allen, President and CEO of the Los Angeles County Economic Development Corporation. The LAEDC is interested in learning more about the emerging private sector that is taking root in Cuba along with beginning discussions on everything from infrastructure redevelopment to increased trade.
"Travel promotes people-to-people exchanges and holds the potential to foster understanding between the peoples and cultures of our two cities," said Ernest Wooden Jr., President and CEO of Los Angeles Tourism & Convention Board. "Opening up channels like this between Cuba and the West Coast through air service will further assist building these vital connections."
Havana inaugural flight isn't Alaska's first flight to Cuba
While the inaugural flight to Havana is a first for Alaska, it isn't the first time the airline has flown to Cuba. In the early 1970s, Alaska flew U.S. Military Airlift Command charter flights to the base at Guantanamo Bay, as well as charters to Caribbean locations such as Jamaica, Puerto Rico and Panama. Learn more about the charter service and explore Ernest Hemingway's Havana at blog.alaskaair.com.
Schedule of new service:
Start date

City pair

Departs

Arrives

Frequency

Jan. 5

Seattle-Los Angeles

5 a.m.

7:39 a.m.

Daily

Jan. 5

Los Angeles-Havana

8:50 a.m.

4:55 p.m.

Daily

Jan. 5

Havana-Los Angeles

5:55 p.m.

8:45 p.m.

Daily

Jan. 5/6

Los Angeles-Seattle

11:45 p.m.

2:35 a.m.

Daily

Flight times based on local times zones.
The Havana flight will operate using a fuel-efficient Boeing 737-900ER. Onboard, customers will enjoy Alaska's award-winning service, along with features to help make the most of their flight – for work or pleasure. Alaska Beyond Entertainment offers free and premium entertainment direct to customer devices. Other onboard amenities include a selection of food and beverage inspired by local flavors, custom leather seats with adjustable headrests, and power outlets for laptops and personal devices at every seat.