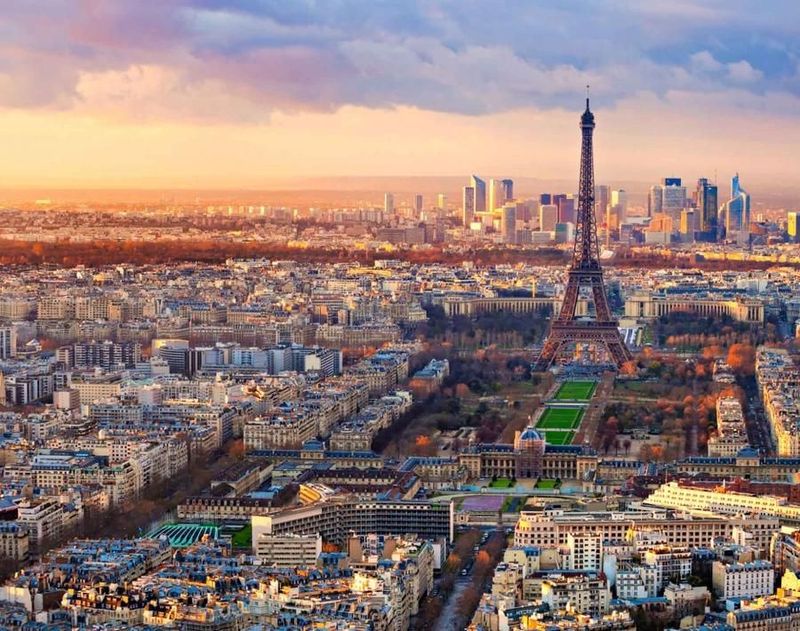 France's second airline Aigle Azur announces its entry into the dynamic Ukrainian aviation market by opening the first direct route between Paris-Orly and Kyiv-Boryspil. This direct route offers both citizens of Ukraine and France a new opportunity to extend communication and cultural exchange.
France is among TOP 10 most popular destinations among Ukrainian tourists, traveling there for various purposes: business and tourism, youth and art exchange programs, education, sports competitions. The new route between Paris-Orly and Kyiv Boryspil airport will increase transport potential and competitiveness, as a complement to existing options. The new all year long scheduled flights between airports of the two capitals will be served from April 18, 2019 – three times a week -on Tuesdays, Thursdays and Saturdays from Orly and from Kyiv Boryspil airport – on Wednesdays, Fridays and Sundays accordingly.
Operated in two-classes A320 (12 seats in Business and 168 seats in Economy), this new route will offer among other things connection facilities for Aigle Azur passengers (and its airline partners), especially those from Brazil, Portugal, Algeria, and China. The launch of this Paris <> Kyiv link joins other routes already operated in Europe by Aigle Azur and is a part of its development startegy. In addition to opening long-haul since last year and its historic positioning (strengthened since) in Mali, Algeria and Senegal, the second French company has already strengthened its network with Beirut, Berlin, Moscow (from Paris and Marseille) and Milan, in addition to Portugal.
H.E. Isabelle Dumont, Ambassador of France in Ukraine, commented: "The relations between our peoples and nations have long and deep roots. We rely on our past and look confidently in the future, and convinced that they will be only developing and become even closer and more diverse. Therefore, the entry of a well-known and historic French company into Ukrainian market is a quite significant event, because it raises our relations to a new and higher level. These are French investments -in Ukrainian economy, business cooperation, culture, humanitarian sphere, tourism, in the end, in interpersonal relations. Becoming closer, we understand each other better, so we will co-operate better for the sake of peace and development".
Viktor Dovgan, Deputy Minister of Infrastructure of Ukraine for European integration, said: "Visa liberalization has changed Ukrainians' attitude to travelling, their view on the world and opportunities. We work to extend geography and routes diversification for tourism, business, culture and youth exchange. Therefore, each new destination is a big achievement, new perspectives, and economic opportunities, powerful impetus for transport infrastructure development. This in its turn requires higher modernization tempo, advanced solutions and more decisive expansion. Actually this is necessary for people who value benefits of unlimited and comfortable travelling, opportunities to do business, rest, study —moving around Europe and world without any barriers. Another important issue is that French passengers who are used to high service standards, now have more options for travelling to Ukraine".
The flight Kyiv<>Paris will be available from 66€VAT one-way. Passengers can already book their trips online on www.aigle-azur.comor by contacting their travel agent.
Also in order to celebrate the launch of the route -Aigle Azur is welcoming 16th French Spring Festival in Ukraine as an official air carrier partner and invites all customers to enjoy French music, movies, contemporary art during April 2019 in Kyiv and all over Ukraine.
Comments Off

on Aigle Azur Launches Route between Paris-Orly and Kyiv