Ukrainian Lighthouses Are Opened for Tourists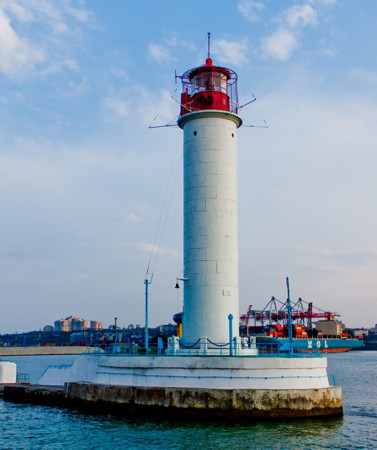 Four Ukrainian lighthouses were opened for visiting tourists: Vorontsovsky, Siversov front lighthouse, Adzhigolsky rear lighthouse and Genichesky lighthouse.According to CTS, the Minister of Infrastructure of Ukraine Vladislav Krikli informed about this on September 14.
"Have you ever dreamed of visiting a lighthouse? When only the horizon, the sea and the wind … Lighthouses of Ukraine will not only ensure safety at sea, but will also receive tourists. For visit are available Vorontsov lighthouse in Odessa, Siversov Front lighthouse in Nikolaev, Genichesky and Stanislav-Adzhigolsky rear lighthouses in the Kherson region. We plan to expand this list later. Infrastructure objects should be tourist magnets," Kriklii said.
In August, CTS wrote that the State Hydrography Institution had completed repair of the Vorontsov lighthouse. In particular, the tower and lighthouse facilities were repaired, the base of the building was strengthened, and autonomous power supply for light-optical equipment was installed.
Also, State Hydrography Institution in the summer carried out a scheduled repair of the Black Sea lighthouse in the Odessa region. Cleaning, priming and painting of the lighthouse tower was completed. The utility building and the area around it have also been repaired.
Comments Off

on Ukrainian Lighthouses Are Opened for Tourists