Ukrainian cinema operator MULTIPLEX together with «Samsung Electronics Ukraine" opened Ukraine's first VR cinema, allowing visitors to experience premium full-body VR in the heart of Kiev, at the shopping center Lavina Mall.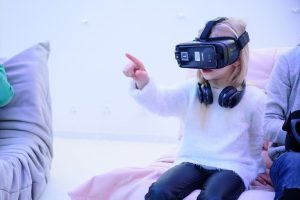 Samsung Gear VR, working together with a smartphone Samsung Galaxy S7 will be used to view the content.
Instead of multiple rows of seats VR-cinema contains only 16 seats. Spectators are free to spin therein and watch those portions of the scene that they prefer most. The first sessions will last approximately 5-15 minutes.