'Game of Thrones' style commercial filmed in Kiev
Game of Thrones actors Hafthór Júlíus Björnsson, (The Mountain), and Hannah Waddingham (Septa Unella) have come to Kiev to star in a hilarious piece of video for Sodastream, the world's largest sparkling water brand.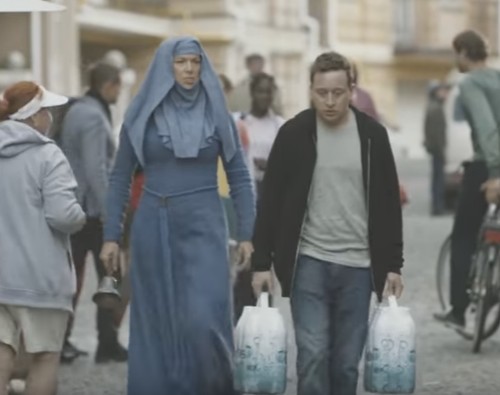 The campaign based on research drives home importance to the fact that consumers who carry full water bottles, with the intention of drinking, unnecessarily end up toting excessive weight throughout the day. The video highlights the importance of hydration as a part of everyday health and fitness wellbeing, yet offers SodaStream's in-home sparkling water maker as a more practical tool to increase water daily water consumption.
The commercial for Sodastream was produced by Kiev-based film company Radioaktivefilm in September 2016.