While most people dream about a white Christmas by the fireplace with a mulled wine in their hands, we're here to tell you that a tropical paradise can be just as festive and fun during this joyful time of the year, as anywhere else in the world. We may not have snow here in the Seychelles, but we do have lots of sunshine, clear-blue ocean, stunning beaches and delicious food, so if you've made the decision to spend your Christmas in Seychelles this year, read our Christmas guide below.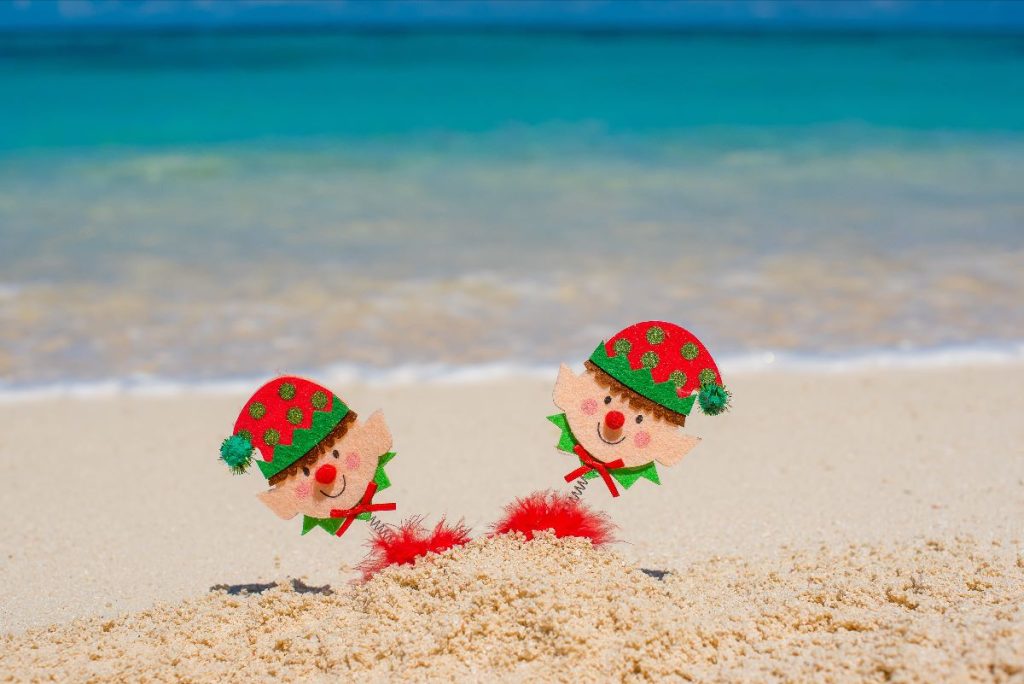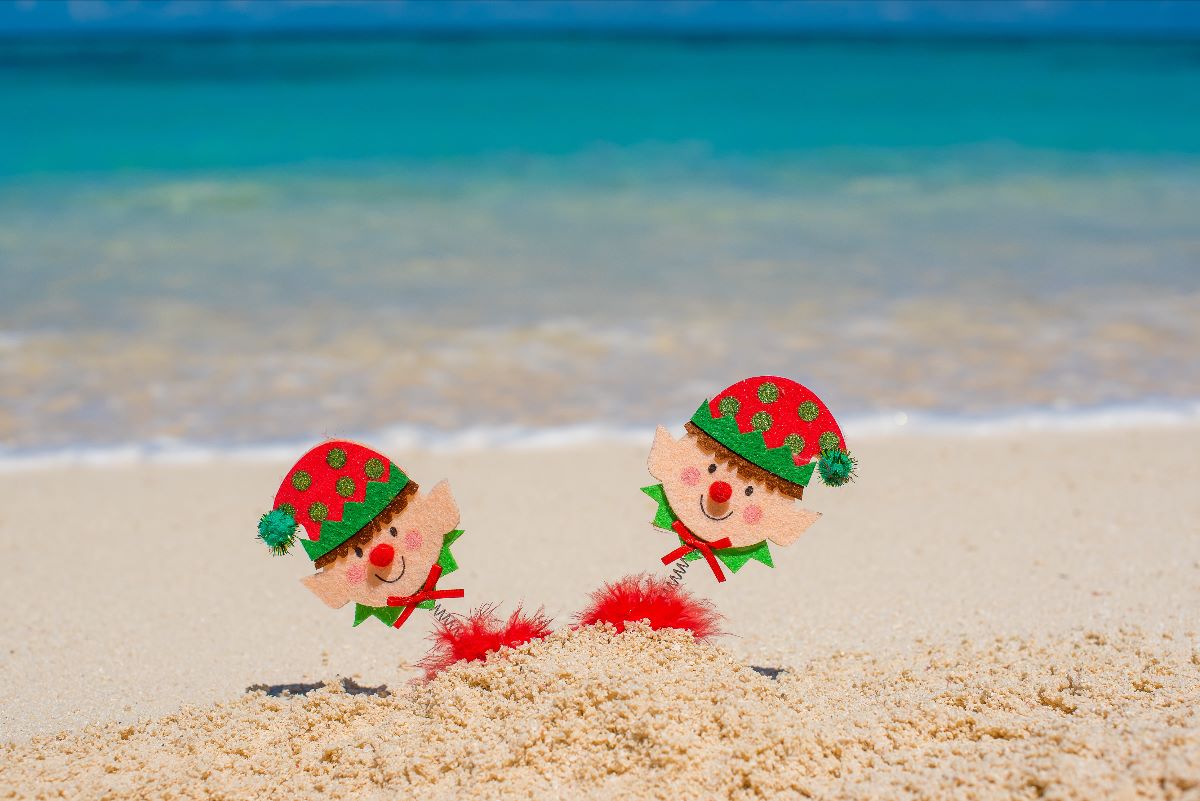 How do locals celebrate Christmas in Seychelles?
Christmas in Seychelles is all about family, food, music and colourful decorations. During this festive season, families come together & go to mass Christmas Eve. Christmas Day is followed by a lavish lunch, which sometimes follows onto an evening party. The celebrations also include decorating the interior and exterior of commercial buildings, stores and homes in colourful lights and Christmas decorations – the more colourful and festive, the better.
Explore the biggest islands
With so many islands in an archipelago – why limit yourself to just one island? If you love exploring and you want to truly "Live the Seychelles experience", then you should definitely visit the three biggest islands: Mahe, Praslin and La Digue. They're all different, yet stunning in their own way.
Mahe is the biggest island and homes Victoria the smallest capital in the world. The main island has rich culture to explore, as well as many beautiful beaches and hikes to discover. Praslin is home to the Vallée de Mai, a UNESCO World Heritage Site, the endemic home of the Coco de Mer palm and the rare Seychelles Black Parrot. Finally, La Digue is known for Anse Source d'Argent, the most photographed beach in the world with its unique granite scenery. Just check out our excursions and enjoy unforgettable tours to Seychelles' most beautiful islands.
Have a festive dinner
Here in Seychelles we know that Christmas is all about spending time with your loved ones and feasting on delicious food. Just because you're not cooking a cosy dinner at home, it doesn't mean that you can't enjoy one. Here is the list of our favourite restaurants to visit on 24th, 25th and 31st of December.
Hilton Northolme (Mahe)
Dine at Hilton Northolme and enjoy your festive celebrations with panoramic views looking over the Indian Ocean and the perfect place to watch the sunset. The hotel is currently offering some festive promotions to appeal to any food connoisseurs ; choose from Champagne & Oysters by the bar, or for the meat lovers, there is a dish of 3 different types of meat served with a bottle of Merlot either you shall be dining at one of the most stylish Seychelles hotel's with innovative menus.
La Scala Restaurant (Mahe)
Located at the tip of Bel Ombre, La Scala is the most iconic restaurant in Seychelles. For over 25 years they have been serving exquisite seafood dishes and this New Years Eve they are also offering a delectable feast. Set in a very romantic setting with charming staff, this New Years Eve menu will offer a choice of a Choose from a 4 course menu, making it a very special way to start off 2019.
Le Méridien Fisherman's Cove (Mahe)
Embark on a culinary discovery and stimulate your taste buds at Paris Seychelles or Le Cardinal restaurant. Both restaurants at Le Méridien Fisherman's Cove offer guests exquisite cuisine in a stunning setting overlooking the aqua blue Indian Ocean.
Lorizon Restaurant at CaranaBeach hotel (Mahe)
Award winning Lorizon restaurant offers a refined international cuisine with frequent touches of Creole inspiration, along with a consistent focus on freshness and locality. It's an ideal setting to enjoy a spectacular view paired with equally refined cuisine for a traditional, elegant dinner.
Indian Ocean Lodge (Praslin)
Tucked away in a little private corner on the island of Praslin, the Indian Ocean Lodge is a small hotel establishment completely owned and operated by Seychellois. From cuisine, to the interior decor, to the warm faces greeting you at each turn, it's ideal for guests who want to experience a truly authentic Seychelles festive experience.
La Digue Island Lodge (La Digue)
The dusk atmosphere in the main restaurant is infused with stunning sunsets and candle lit tables looking onto the moonlit ocean. "Marmit" Restaurant caters for a variety of cuisines with various themed buffets and delectable 'table d'hôte' menus.
JA Enchanted Island Resort
This Seychelles luxury resort in the Sainte Anne National Marine Park inspires magical moments. Indulgence knows no bounds at this exclusive Seychelles hotel, where world-class cuisine is served in a choice of picturesque settings.
Chill on a beach
While some people watch snowflakes falling from the sky or run around shopping malls in the cold weather looking for some last minute gifts, we invite you to enjoy some sunshine on a stunning beach and just relax. Whether it's the famous Anse Source d'Argent beach on La Digue, the picturesque Anse Lazio on Praslin or Beau Vallon on Mahe, all beaches in the Seychelles are beautiful. The best part is that on almost every corner of the islands there are secluded beaches, where you can just relax.
Make the best of local produce
Finally, when it's this cold on the other side of the world, make the best of your tropical Christmas and don't forget to relax at a spa to indulge the soothing treatments of natural locally sourced ingredients. Also, don't forget to visit the local market and try some fresh fruits that are in the season like papayas, bananas, mangoes and pineapples.