The Cheese Bakery Kivsh pastry cafe was opened in the former industrial zone in Lviv. This is the second cafe of the Cheese Bakery chain, which was opened in a coworking building on the territory of KIVSH – a creative space on the basis of a revitalized industrial zone. The design of the cafe was developed by the Valbek bureau.
It was created on the site of former artillery barracks during the reign of the Austro-Hungarian Empire, with the very first buildings on this territory erected at the end of the 19th century. In Soviet times, the territory with a total area of 20,000 sq. m was transformed into an industrial zone of the Lviv Forklift Plant. The opening of the first part of KIVSH took place in February 2022, on the eve of the full-scale Russian invasion. The next two rounds of work on the revitalization of the space are planned to be completed by 2025.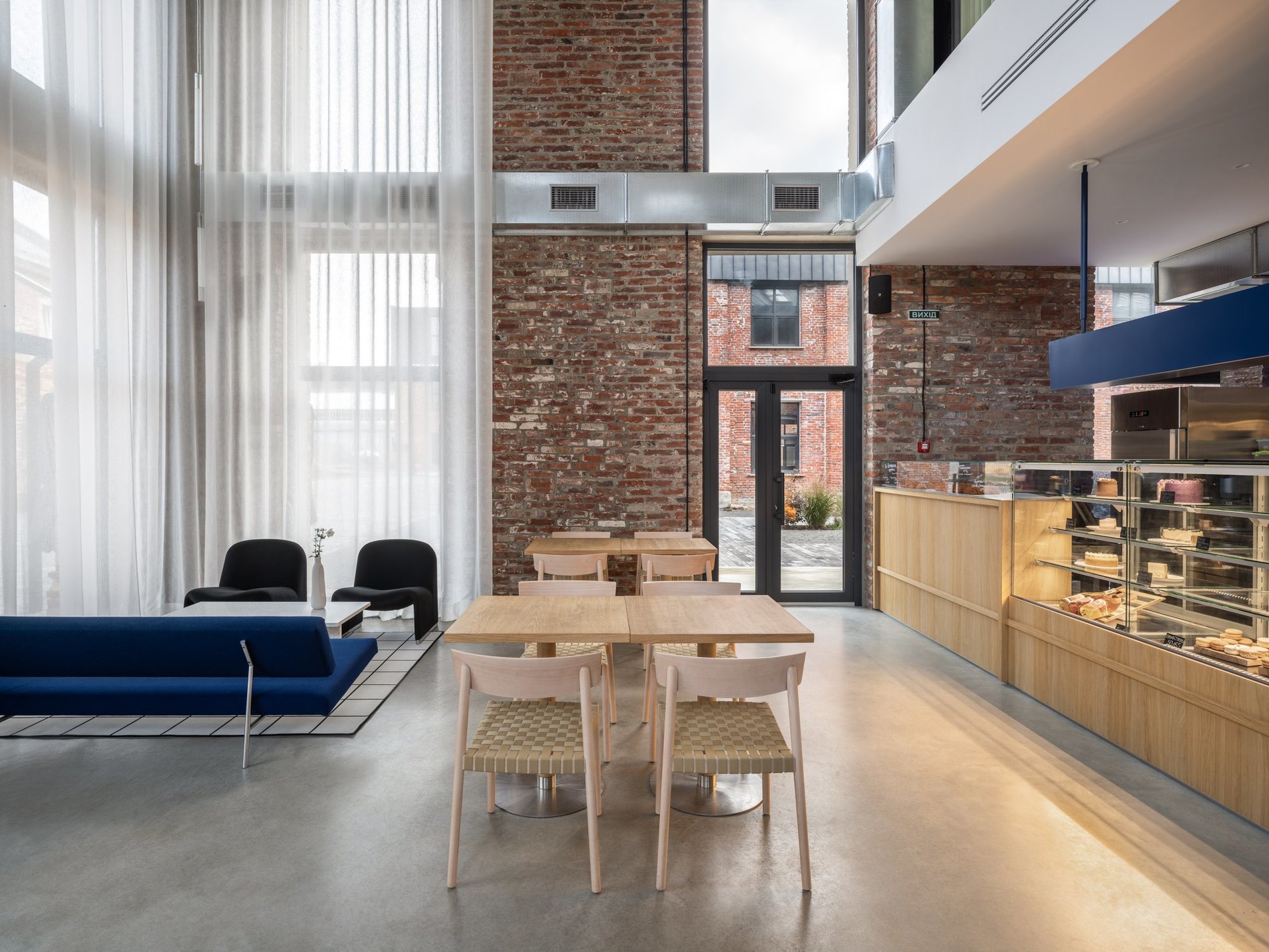 Since the area of the facility is small, with 42 seats needing to be placed in just one hall, it was important to offer guests different seating options. To the right of the transit area, which leads to the bar with a dessert display, we have placed a long counter. It separates the flow of visitors and serves as a self-service area allowing you to quickly drink coffee or take your order with you.
Upholstered furniture was purchased at vintage auctions: a blue sofa designed by Rob Perry for Gelderland (1960s) and armchairs designed by Giancarlo Peretti for Artifort & Castelli (1970s), which customers fell in love with instantly.