Lviv: the city of the lion
Lviv is a unique city where Ukrainian traditions and European values, medieval spirit and modern innovations were combined in the incredible way. Lviv combines different cultures and traditions, presenting various surprises to its visitors.
History
History of Lviv counts over seven and a half centuries. Lviv arouse in 13th century as a capital of The Principality of Galicia-Volhynia. Besides its Ukrainian name, the city is also known by several other names in different languages: Polish: Lwów; German: Lemberg; Yiddish: Lemberg or Lemberik; Russian: Львов, Lvov; Latin: Leopolis.
City's historic center is Unesco World Heritage Site and city's architecture is least Soviet is the country. Lviv's architecture reflects various European styles and periods: Gothic, Renaissance, Baroque, Classic styles, Vienna Secession, Art Nouveau and Art Deco. There are more then hundred churches of different denominations in the city, where everyone can find a place for the soul.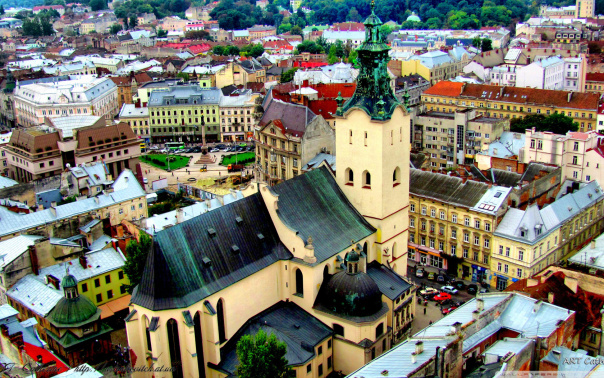 Transportation
Lviv's new Danylo Halytskyi International Airport – just 7km west of the city centre. There are currently direct services to/from: Vienna, Munich, Warsaw, İstanbul, Venice, Rome, Baku, Hurghada, Moscow, Tel-Aviv and several internal derections.
Lviv has a direct railway connection with Bratyslava, Budapesht, Warsaw, Wrocław, Prague, Kiev, Odesa, Ivano-Frankivsk, Chernivtsi, Kremenchuk, Truskavets, Uzhhorod, Rivne, Mohyliv, Kherson, Mukachevo, Solotvyno, Mariupol, Rakhiv, Dnipropetrovsk, Moscow.
Food&Drink
Local cuisine (Galician) is combined of Ukrainian, Galician, Austrian, Armenian, Hungarian and Polish cuisines.
Lviv is famous for its's coffee shops and breweries.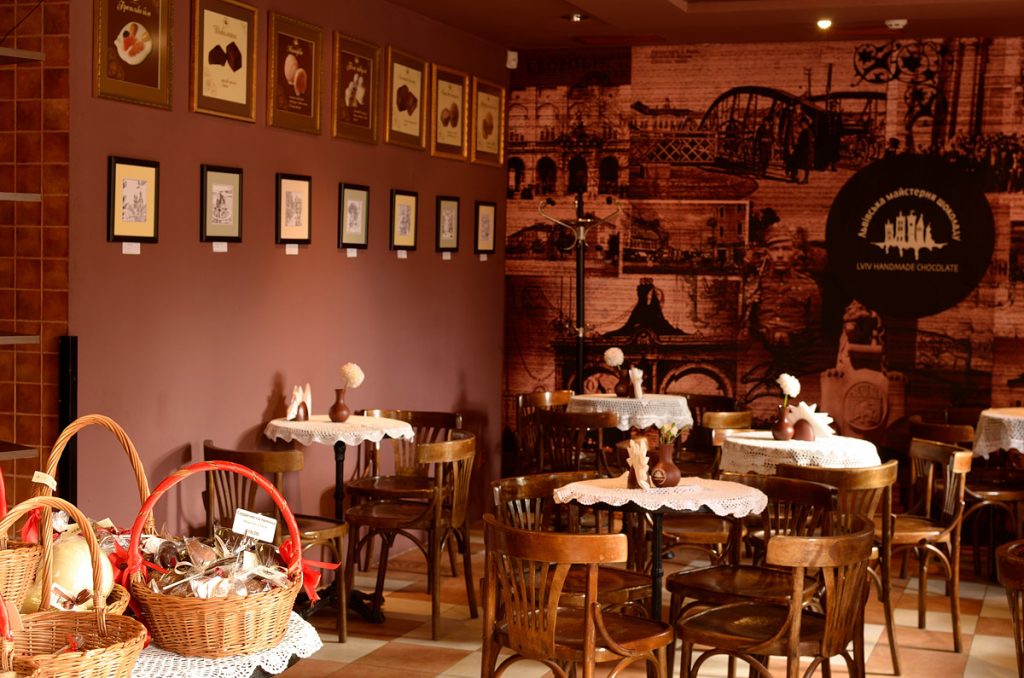 History sets both tone and tastes. In 1683, a native of Sambir region (near Lviv), a merchant and a translator Yuri-Franz Kulchytsky became one of the heroes in the defense of Vienna from the Turks. Kulchytsky, who had perfect command of Turkish, accomplished a courageous espionage operation that became crucial in breaking the Austrian capitals' siege. As a reward from the grateful people of Vienna, the Ukrainian received 300 sacks of coffee from the Turkish camp and a building in Vienna's center, where a coffee shop «Under the blue bottle» soon opened its doors to the visitors.
And so that is how coffee came to Central Europe. Later, with the advent of Austrian rule in Galicia in late 18th century, the sweet traditions were firmly rooted and acquired a local coloring in Lviv. Today Lviv is a paradise for sweet tooths.
The city boasts of dozens of places, where wonderful coffee and hot chocolate are prepared, and where a variety of sweets are made on location. To pay tribute to tradition, most sweets shops are decorated in the style of Austro-Hungarian monarchy. You get immersed in the times of Emperor Franz-Joseph, and will be surprised to find the 21st century outside.
Beer was brewed in Lviv since XV century and in 1533 Polish king has issued a decree allowing brewing beer in the city. Important role was also played by monasteries, where monks were brewing this wonderful drink from best hops, molt and pure artesian water. Owing to its quality Lviv beer shortly became popular in Austro-Hungarian Empire, and later in Soviet Union. And now in the time of Ukraine independence beer in Lviv doesn't lose its legendary taste and quality and is popular among citizens and tourists.
Source: lviv.travel,