The 10 Best and Worst Cities for Expats
The 10 Best and Worst Cities for Expats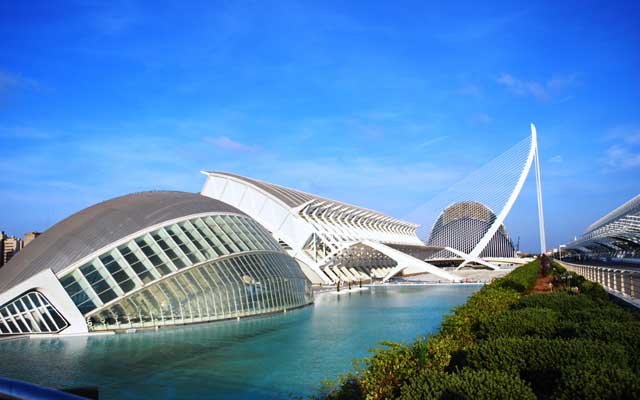 Overall, 66 cities make it into this year's Expat City Ranking 2020 by InterNations, the world's largest expat community with around 4 million members. Five of the top 10 cities are located on the Iberian Peninsula — with Valencia (1st), Alicante (2nd), and Lisbon (3rd) at the very top, followed by Málaga (6th) and Madrid (9th). The results at the other end of the ranking are geographically diverse, with Salmiya (66th), Rome (65th), and Seoul (64th) in the bottom 3. Survey respondents in Valencia — the best city for expats in 2020 — are particularly happy with local healthcare and the local climate, while expats in Salmiya — the worst-rated city worldwide — are not at all happy with their quality of life and the ease of getting settled in town.
The Expat City Ranking is based on the annual Expat Insider survey by InterNations, which is one of the most extensive surveys about living and working abroad, with more than 15,000 respondents in 2020. This year, 66 cities around the globe are analyzed in the survey, which offers in-depth information about five areas of expat life: Quality of Urban Living, Getting Settled, Urban Work Life, Finance & Housing, and Local Cost of Living. Together, the first four topics make up the Expat City Ranking, which reveals the best and worst cities for expats to live in. As the data was collected in March 2020, just before COVID-19 turned into a global pandemic, one question, however, remains: Will these cities still come out on top in a post-COVID world?
The 10 Best Cities for Expats:
Valencia
Alicante
Lisbon
Panama City
Singapore
Malaga
Buenos Aires
Kuala Lumpur
Madrid
Abu Dhabi
The 10 Worst Cities for Expats:
Salmiya
Rome
Seoul
Milan
Nairobi
Paris
Johannesburg
Santiago de Chile
Dublin
Hong Kong
Salmiya is the worst-rated destination in the Expat City Ranking 2020 (66th out of 66). It places last in two indices and ends up among the bottom 10 in every single index but one.
In the Quality of Urban Living Index (66th), Salmiya's only redeeming aspect seems to be the Safety & Politics subcategory (47th). However, expats in Salmiya are unhappy with the local transportation (61st), with their health and the environment (66th), as well as with climate and leisure (66th). Nearly three in five (56%) dislike the local leisure options, for example (vs. 15% worldwide).
In the Getting Settled Index (66th), expats do not feel at home (54% vs. 21% globally), they describe the local population as unfriendly (48% vs. 17% globally), and they are unhappy with their social life (56% vs. 24% globally).
The city's losing streak also continues in the Urban Work Life Index (65th), where it features among the global bottom 10 in all subcategories: Job & Career (64th), Work-Life Balance (64th), and Job Security (59th). For example, expats in Salmiya are the least happy with their work-life balance worldwide (41% unhappy vs. 18% globally).
Comments Off

on The 10 Best and Worst Cities for Expats